I can only recall three months in my entire life when I did not own a dog. As I grew up, my parents raised German shepherds. From every litter, I would find a favorite puppy and secretly make it my own. When people came over to look at the new puppies, I'd quickly grab my chosen pet and try to hide in the bushes so it couldn't be purchased. My parents would inevitably find me and try to explain that it's not fair to hide a puppy that could give another family such joy and companionship, just like our dogs gave us.
Try telling a five-year-old animal lover and possible future veterinarian that she couldn't keep a puppy she'd already fallen in love with. Needless to say, with each litter we went through the same ordeal. Then one day, when I was seven, I was walking through the mall with my mom. We came across a big pen of absolutely adorable little cockapoo puppies. I quickly ran over to them and one little puppy practically jumped out of the cage.
Scratching and clawing, she was so determined to get into my arms that my mom couldn't say no to the immediate connection between the two of us. We brought her home, and I named her Chrissy. She was with me every minute of the day and slept in my bed at night. We played dress up, read books together, had fun in the yard, and "talked" about anything that came up. We were best buddies!
When I went into middle school (we all know what a horrible time that can be) and started dealing with the drama and struggles of being a young adolescent, I knew Chrissy would be waiting for me when I got home. In the evenings she sat on my lap when I did my homework and snuggled with me when we went to bed. She helped me get through the difficult middle-school years—and also a divorce. Then came high school. I spent hours and hours in sports activities and college prep classes. And of course high school wouldn't be complete without a heartbreak or two. Chrissy was getting older, but she was always there for me.
After high school I went to Bel Rea Institute of Animal Technology, and Chrissy became my partner in learning. I had to identify bones and muscles, learn how to draw blood, learn about restraint techniques, and so much more. She was always a good sport and let me do anything I needed to.
Today I feel so blessed that I had such a good friend, companion, and partner with me as I grew up. Chrissy lived to be 15 years old. Back in those days we fed our pets mostly real foods—table scraps, leftovers from the fridge, and little snacks like a bite of my apple or carrot. We didn't have a lot of money to buy expensive pet food, but little did we know that this diet was actually much healthier for Chrissy than any bagged dog food because it provided a variety of nutrients. Nowadays most of us are too busy to cook at home so we feed our dogs and cats processed, dry kibble. If you happen to be in this situation, I encourage you to supplement your pet's diet. I recommend Standard Process Canine Whole Body Support or Feline Whole Body Support as my number one go to supplement to fill the nutritional gap in your pet's diet.
If you've ever had a pet you understand the joy and companionship that a four-legged family member can offer. But did you know that in addition to the emotional support of their friendship and affection, they also give us so much more? Pets can enliven our physical, mental, and emotional health in many ways.
Pets can protect the family and give a sense of security to any home. Simply knowing there is another living, breathing being in the house has a way of doing that. And there is actual research out there showing that dogs are wired to protect and rescue their owners.
Pets can also help us stay active in our younger years and as we grow older. It's always nice to have a partner around to motivate and encourage us. Many young pets demand our time and energy to go on walks and throw the ball, which can be very beneficial for seniors.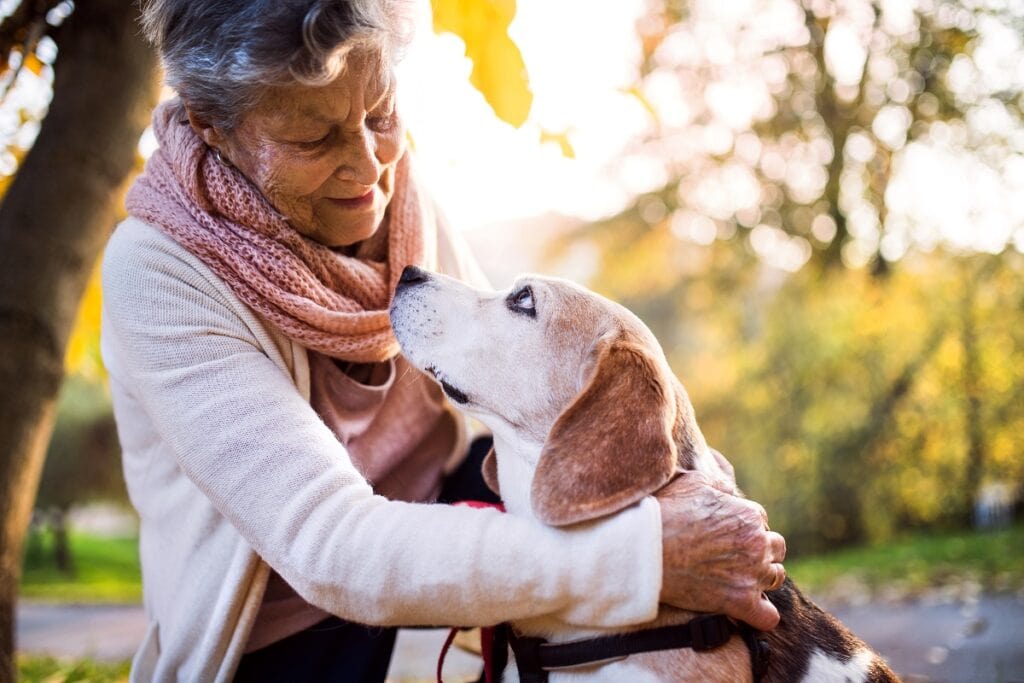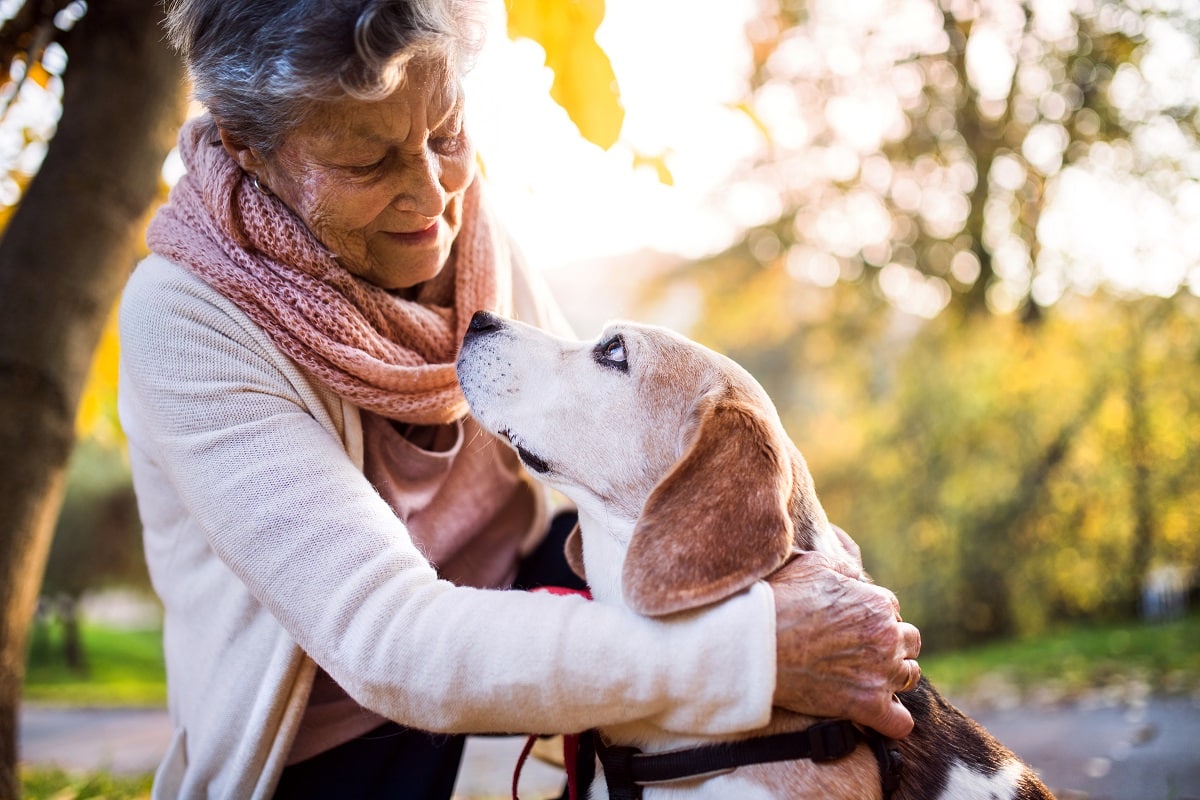 There are also the documented physical benefits of owning a pet. They reduce the risk of heart attack and heart disease. They can lower triglyceride levels, help reduce cholesterol levels, and even lower blood pressure naturally. They can also help reduce both stress levels and loneliness. Again, very important for our seniors.
Sometimes we just need a four-legged furry friend to stick with us through thick and thin. We're in this life together. Take care of yourself, and take care of your pet.
Images from iStock/gorodenkoff (main), Halfpoint (woman with her dog),