It's summertime, and the living is easy. Well, that is, for some of us. In my neck of the woods, summer has only just begun, which means that family and friends will be visiting often. I can hear you saying, "What do you serve summertime guests?" And, while I do like BBQ, I get tired of the endless hamburgers and grilled chicken. I have some well-kept secrets to share that will make your summertime woes disappear. Foodie magazines suggest you let your slow cooker do the brunt work for you, and I agree.
Some time ago, I wrote my book The Slow Cook Gourmet. In it, I have a wonderful recipe for rouladen, which is a very famous and traditional German dish. In my book I tell the great story of how my daughter-in-law frowned on the way my pickles stuck out of the ends of my roulades. She was polite, as the German people are, and made sure my feelings were not hurt. Shielding her mouth, and speaking in German no less, she told my son how nice it was that I had my own style, but that "it was not proper." In other words, no pickles should stick out! Please read the story when you can. It's really hilarious.
Back to slow cookers, my dear readers. It's a fact that they make our lives easier, but this is especially true in the summer. Slow cookers are underrated, and as they require little food tending, I think they are worth mastering before you buy an air fryer—which, although quicker, requires your presence. Slow cookers won't heat up your kitchen, require very little management, and if you can't get to your dinner for a while, it will keep the food on a perfect hold cycle for hours.
Here's one trick to keeping your sanity when cooking this summer: make one homemade dish, and purchase the sides. I can hardly take credit for this advice, although I wish I could. It's from the Barefoot Contessa, Ina Garten. And who am I to argue with this famous chef?
Now here's my version of a most sought-after and authentic sweet and sour pot roast from the Swabian region of Germany—sauerbraten. In German cookery, rouladen is second in popularity only to this truly over the moon dish.
Swabian Sweet and Sour Pot Roast
Chef's note: Sauerbraten is a bit labor intensive, but worth the effort. It's delicious both as a meal and in a hot open-faced sandwich. Once you've prepped this dish ahead of time, it's easy to put a dinner on for your family and guests.
Ingredients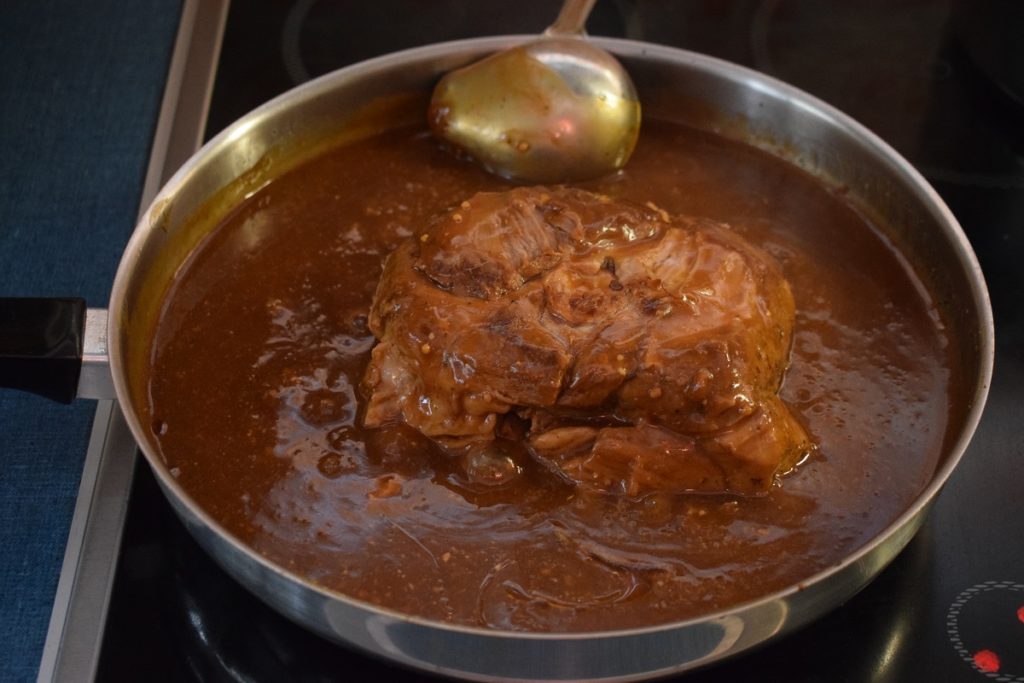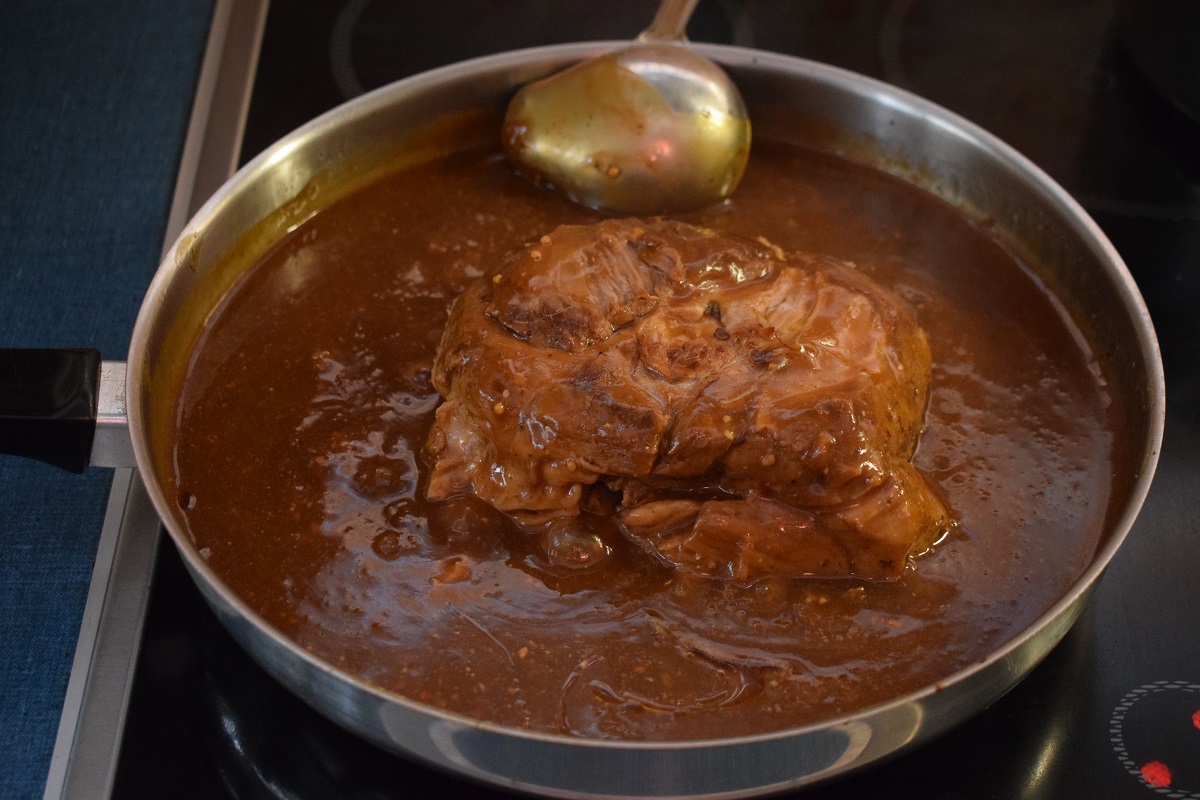 1 rump or round roast (about 5 lbs.)
1½ cups good wine vinegar (if strong, dilute with wine)
1 tablespoon sea salt
1 tablespoon mustard seed
6–7 each garlic cloves, bay leaves, and black peppercorns
1 onion, sliced
1 carrot, sliced
1 stalk celery, sliced
8 ginger snap cookies (optional), or 1 teaspoon ground ginger
2–2½ cups buttermilk
4 tablespoons olive oil, pork fat, or butter
¼ cup flour or cornstarch
Instructions
Mix vinegar, salt, spices, onion, carrot, celery, and gingersnaps together in a large pot. Add the roast. (Make sure the vessel big enough that the roast is covered completely.) Refrigerate 2–4 days. Alternatively, if you are in a hurry, bring the marinade ingredients to a boil. Cool it for an hour before adding the meat. Refrigerate overnight.
Remove meat from the marinade and pat dry with paper towels. Set slow cooker to the high setting. Add olive oil, pork fat, or butter. Next, add the meat and pour in the marinade. Place lid on slow cooker and cook 3–4 hours.
Remove meat and let it rest, covered, on a platter. Transfer the remaining marinade to a pot on the stovetop. Stir in flour and cook until gravy has thickened. (Use your immersion blender for a smoother gravy.) Meanwhile, slice the meat. Pour gravy over the roast.
Serve immediately with buttered noodles, spaetzle, or potato dumplings. In Swabia, it is traditional for red cabbage and extra sour cream to be offered at the table.
I suggest pairing with a dry red wine such as Trollinger or Schwarzriesling. Enjoy the summer!
Images from iStock/ViewApart (main), Markus Volk (post).