Digital Downloads – Audio Files
For any questions or help with your downloads, please contact Info@SeleneRiverPress.com
Start by downloading your purchase from your account page (or via your order email you received if you didn't establish an account). You may have to log in to access your account page.
On your Account Page, you will see a list of your purchases as well as your download links for each particular purchase.
NOTE: When you purchase Selene River Press downloadable products, the files may come bundled as ZIP files to decrease the time it takes to download the product. These files must be "unzipped" or "extracted" to your harddrive before you can enjoy them. After extracting the files, they may be opened by your computer software or transferred to the device of your choice.
How to unzip files
click here for instructions for Windows and here for instructions for Mac
We recommend right-clicking (for Windows) or Command + clicking (Mac) to get a contextual menu for your download link. Here you can choose Save Link As or Save Target As, and select where you wish the file to be saved on your local computer without accidentally closing your account page.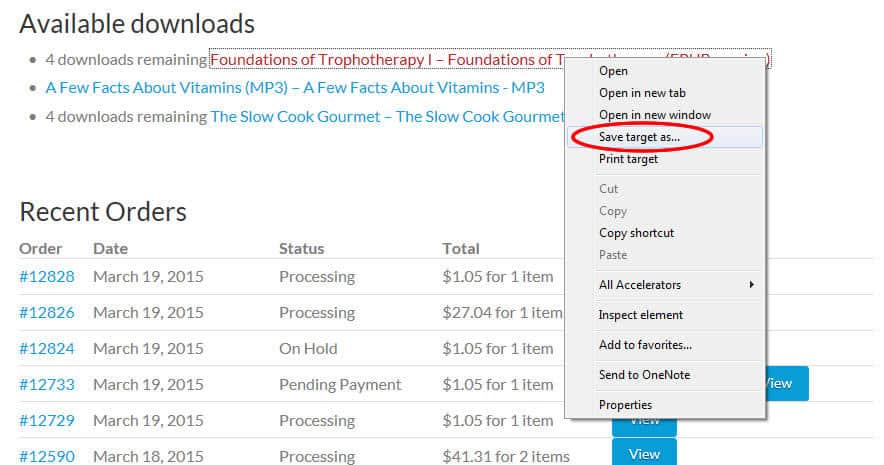 Audio Playback Options
MP3 is an established format for sharing audio and you have many options for listening to Selene River Press MP3 products. Here are some common options:
For any questions or help with your downloads, please contact Info@SeleneRiverPress.com