How To Watch E-Learning Courses
First, locate your courses in the Help or My Account menu.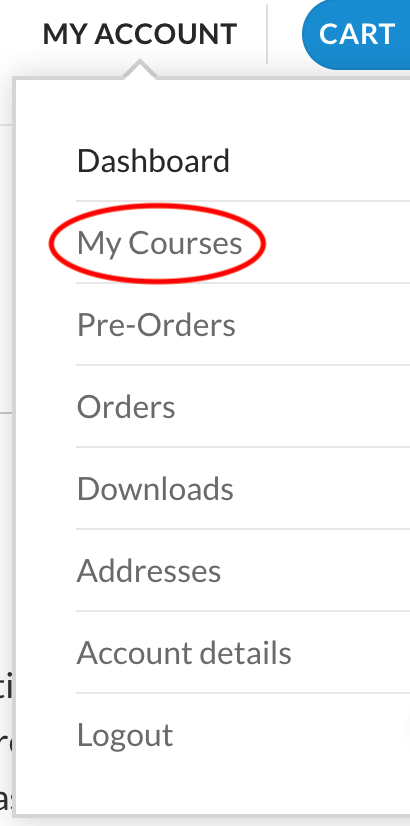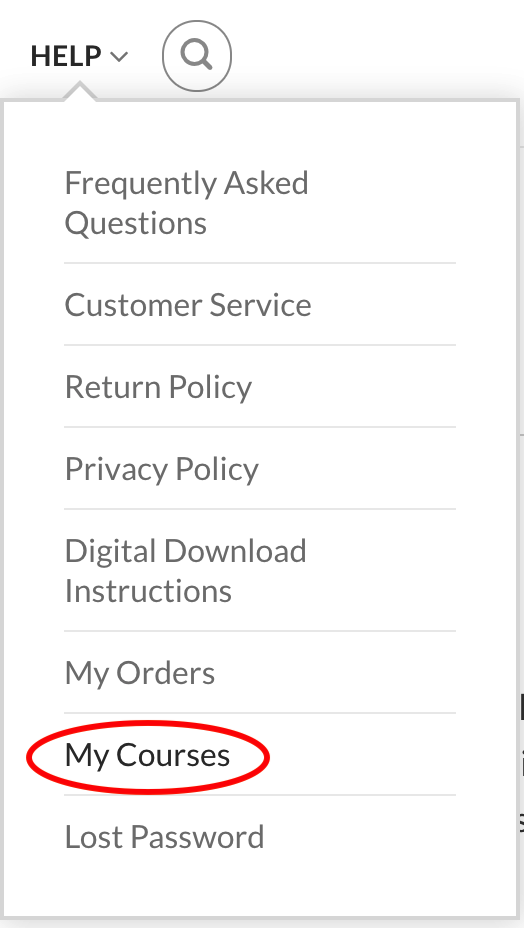 Second, click on your course (either the title or the cover image).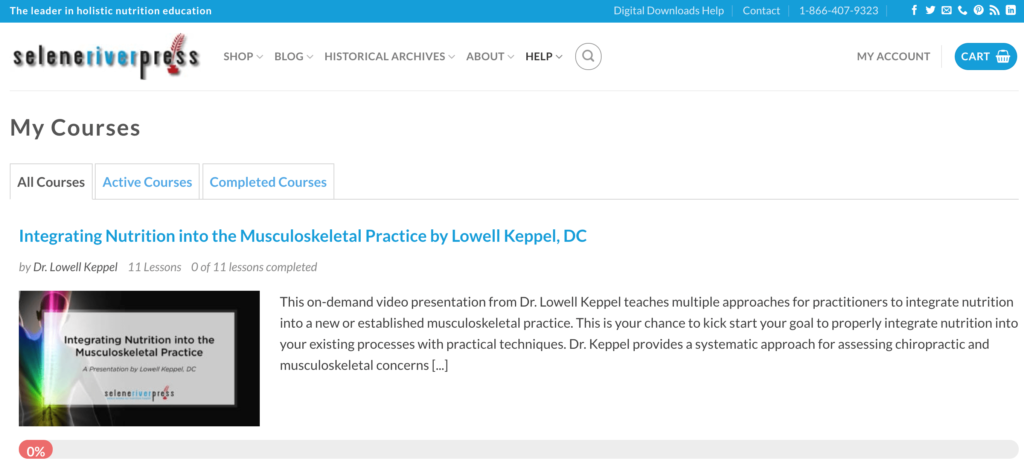 Third, scroll down to see all the chapters/lessons in the class. Click on any lesson to be taken to that lesson's video page.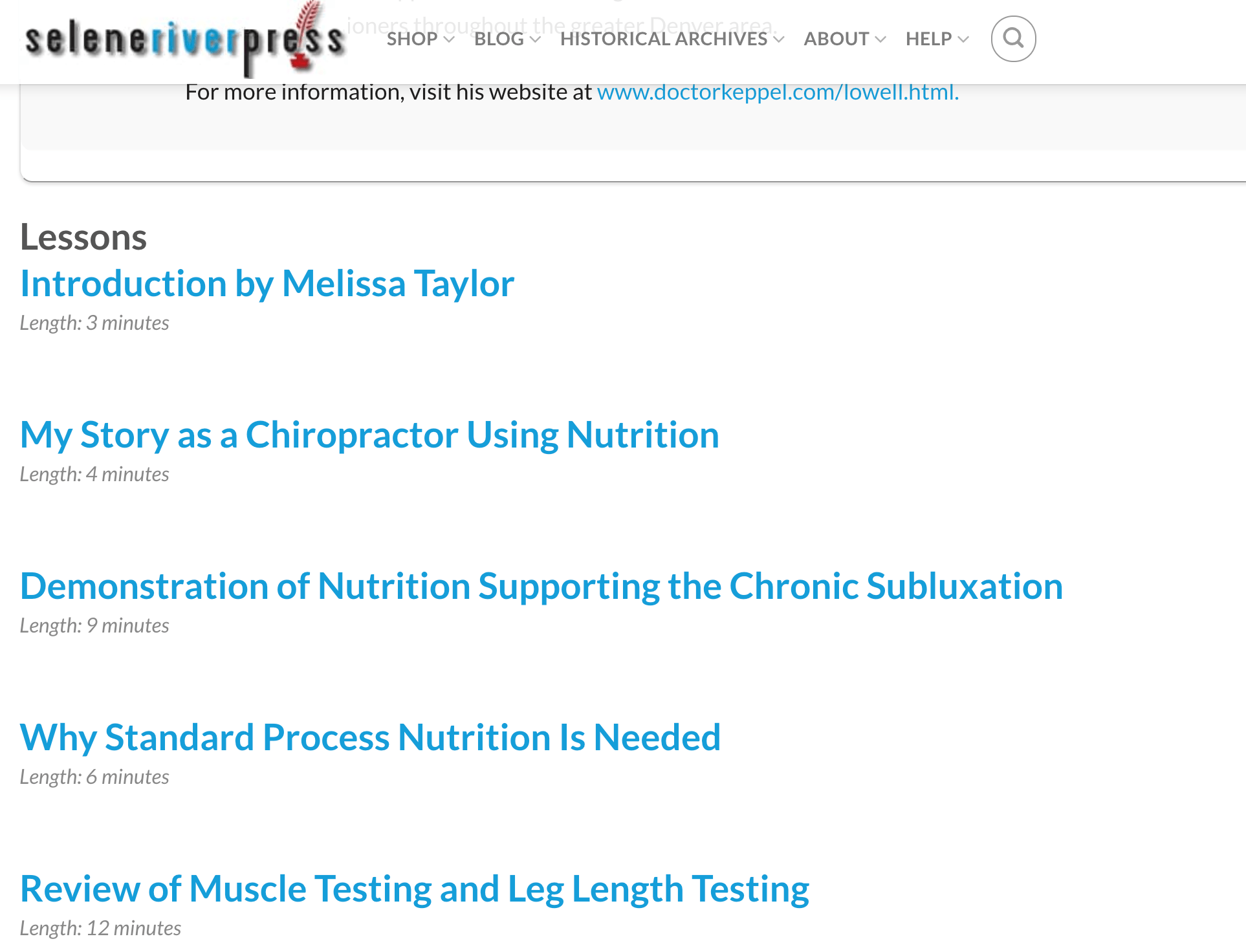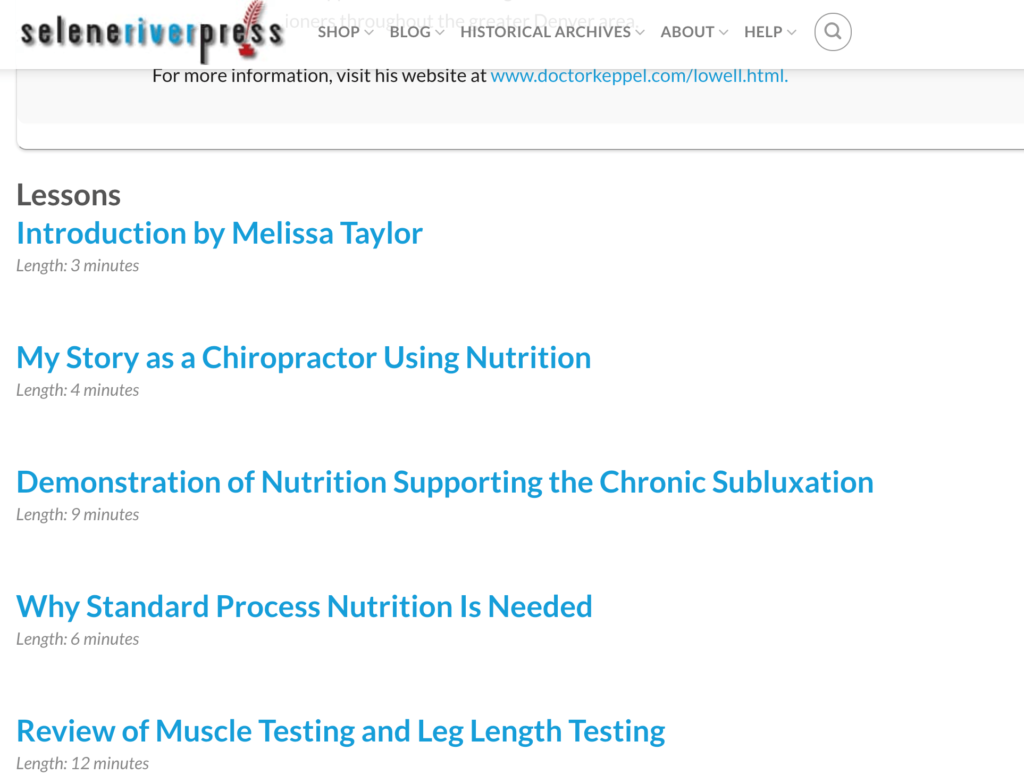 Fourth, you can watch the lesson video using the play button, go forward to the next lesson or backward to the previous lesson using the links at the bottom, and you can go back to the main course page .