Enjoy the latest installment of Dr. Lowell Keppel's "Good to Know" series for practitioners.
"Dr. Keppel, I just can't muscle test. I've tried, but no go. What else can I do?"
Don't worry, you have many options when it comes to incorporating Standard Process supplements into your practice, and you can mix and match them to suit your liking.
Let's take a look at the Systems Survey Form. Talk about easy! How easy, you ask? Simply say to your client, "While you are waiting, please fill out this symptom survey. Be thorough. I will review it, and we will discuss it at your next office visit. Oh, and by the way, there is no extra fee for this service." Next, remind your receptionist or office assistant to schedule an extra 20 minutes for the next visit to discuss the results. It's that easy!
"Well, that sounds great Dr. Keppel, but where do I get the survey, and how do I figure out what my client needs?"
There are several convenient ways to obtain the Systems Survey Form: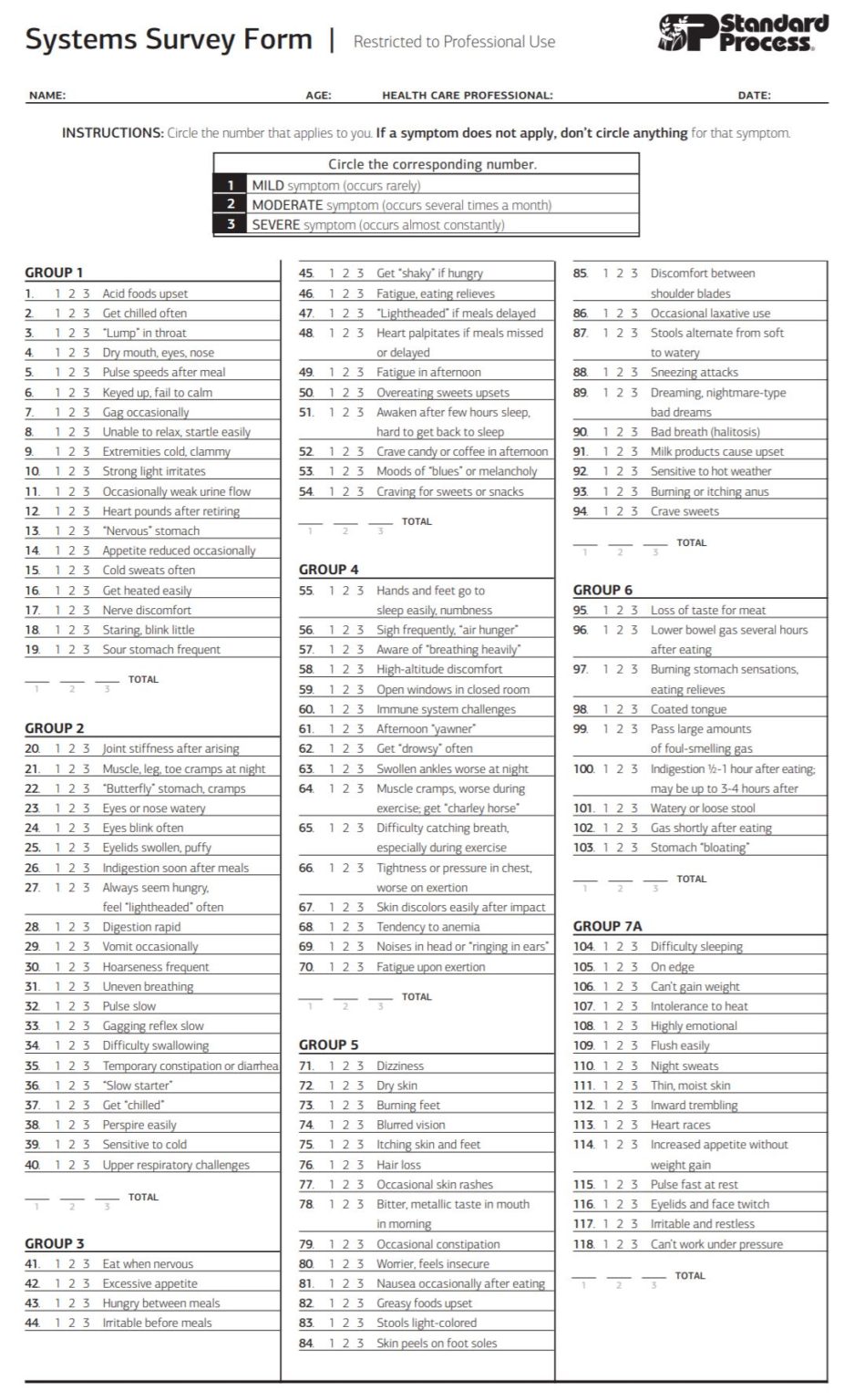 Download copies of the updated form from Standard Process.
Add printed copies of the form to your next SP order through customer service (item number L3921).
Have the patient fill out the form online, then download it and email it to you. (I suggest that you have an email address just for patients.)
Refer to the Clinical Reference Guide (CRG), where you will also find the Systems Survey Form.
As to how to determine what products to recommend based on the results of the survey, Standard Process and the CRG have you covered with the Systems Survey Practitioner Key.
And, of course, my personal favorite recommendation regarding the Systems Survey is to contact me, and we'll talk about it. As a Standard Process West mentor with many years of clinical experience, I can offer guidance and advice. We can also talk about other issues that may not be included in the survey.
Action step: Download the Systems Survey Form. Fill out the survey for yourself and have your family members do the same. Email it to me, and let's get started!
Keep in mind that your patients are already taking self-regulating supplements and/or vitamins that are not working. That is why they are in your office. Let's look at their complete symptoms and help these people.
Results do what? They refer! RESULTS REFER!
Image from iStock/kazuma seki. 
Related Topics