We're in the heart of the holiday season, but for some of us, the most wonderful time of year is turning into the most stressful time of year. Just a few months ago, we waited anxiously for fall to usher in the long-awaited holidays. Yet as they draw near, it seems we're bombarded with the chaos of bloated shopping lists, overfilled schedules, high expectations, and the oh-so dreaded health crash.
I propose we put a stop to this immediately—and I have just the prescription for it! As the charity supergroup Band Aid first serenaded on "Do They Know It's Christmas" back 1984: "It's Christmastime; there's no need to be afraid…"
It's time we put the Holly and Jolly back in our holidays! I've devised a foolproof plan to help us all get back to the joyful holiday season this is meant to be. Follow these five rules, and you'll be wishing it could be Christmas all year round!
#1. Maintain at Least Two Personal Health Practices
What keeps you healthy and helps you decompress? Do you take morning walks? Eat a daily green salad? Or simply enjoy some quiet reading time? Whatever it is, make sure to stay on board with at least two personal health practices for the holiday season. My two regimens this year include drinking my morning green smoothie and taking time for daily prayer/meditation. These things truly make a positive impact! Keeping healthy habits in your life this month will be advantageous on many levels. The consistency and routine will:
Calm your nerves and create stability amidst the otherwise frenzied atmosphere of the holidays.
Give you necessary "me" time to take care of yourself—time that would otherwise be overwhelmed by the obligations of the season.
Ensure a healthier mind-set, keeping you motivated to make better health choices when faced with throngs of dessert trays and multiple cocktail parties.
#2. Manage Your Food Choices
Decide ahead of time what healthy food habits are nonnegotiable, what variables you'll allow, and to what extent. Instead of an office cookie binge, for example, give yourself permission to enjoy a single, guilt-free, premeditated cookie. By making a plan, you can waylay a momentary lapse of self-control into an intentional decision. Holiday treats and special outings are inevitable, and few of us can avoid them without feeling deprived and left out.
So take charge! Put your plan in writing, post it somewhere visible, and stick to it. This will serve as a reminder and keep you accountable. You'll feel less helpless to the bounty of treat plates, and you'll stave-off the January junk-food hangover.
#3. Be a Kid!
Kids get to experience the magic and joy of Christmas with none of the stress. So take a lesson from your little ones! When they want to stop and admire the Christmas decorations at the store, instead of hurrying them along, admire with them!
We're in such a hurry this time of year that children's more leisurely pace can feel like an interruption to our hustling. Yet a child's wonder is not a detour but rather the whole purpose. So resist the urge to drag your kids away from their snow angels. Instead, dive in and make some wings yourself.
Just recently, I found myself hurrying my little ones to the car after an appointment. But when I noticed them staring at a Christmas tree, I decided to stop and look with them. I asked what their favorite ornament was, and after five minutes of laughing at the marshmallow-covered moose in a cocoa mug, I was lost in delight. I realized I had no reason to rush at all.
Even if they're behaving more like an angry Grinch than a Christmas elf at the store, try not to be irritated. Just calmly say, "I feel you." It's okay to admit that you threw your own tantrum over burnt yams yesterday. (Happens to the best of us.)
Just take a lesson from the little people—stop and smell the balsam!
#4. Put the Joy in Giving
I confess that gifts and I have had a bit of a reckoning these last two years. I came to realize that when I drew those mysterious family names out of a hat, instead of gleefully hunting down or making something I would have loved to present them with (appreciate the play on words there?), I found myself desperately gathering wish lists, complete with desired brand names. And what's worse, I would give this same list to others.
What should have been the joy of giving with love and receiving with appreciation had turned into the task of fulfilling a shopping list! It's ironic that unexpectedly winning a free $1 candle at the office training meeting brings elation. But upon receiving a red cashmere sweater at Christmas, we can only think, "But I wanted the blue…"
Add to this the pressure of matching the value of gifts you give to gifts you receive, until the act of gift buying starts feeling more akin to paying taxes.
To rectify this gift travesty, we must put the joy back in gift giving! Let other people take care of their own shopping lists. You take charge of your gift buying, and make sure you enjoy it! Remove all expectations from the equation. Place the emphasis where it belongs, on gifts from the heart, gifts you look forward to delivering. Sure, it's okay to request a simple wish list for guidance, but consider it a guideline rather than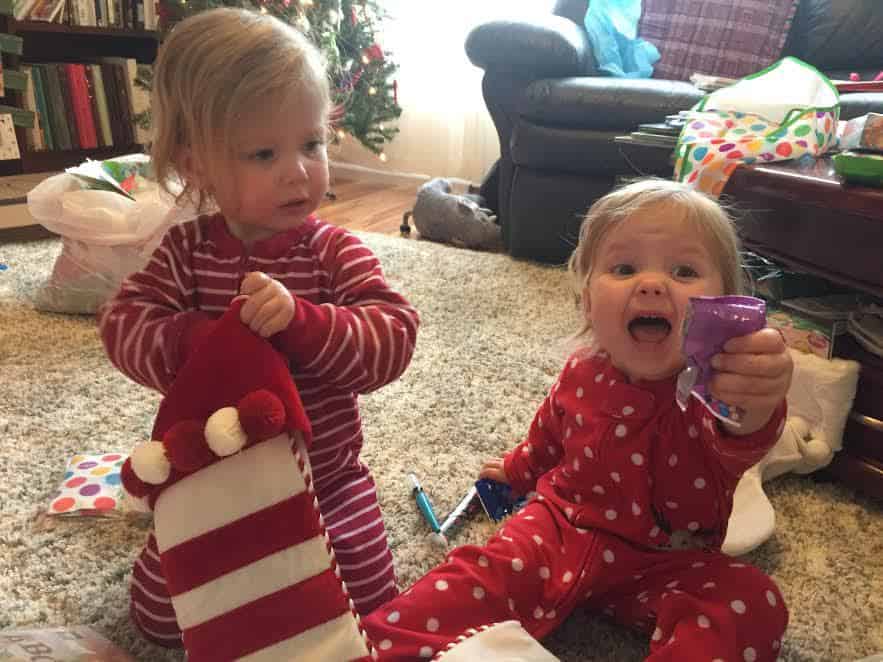 an instruction manual.
If the gift situation has gotten out of control in your family, you may have to establish ground rules. For example, I don't enjoy spending money on plastic toys and electronics that are quickly forgotten when the next birthday arrives (or even sooner). I do enjoy family adventures and creating lasting memories together. With this in mind, we give simple gifts so we can spend more on a special event for the entire family each year. The Polar Express train ride is on the itinerary this time, and you better believe I'm just as excited to ride to the North Pole in my jammies as my kids are! (The dates are effectively sold out this year, but check back early next holiday season.)
#5. Prioritize Your schedule
This may come as a shock, but you needn't accept every Christmas party invite that comes your way. Remember, celebrations are something to look forward to. So if you dread the office party or the third Christmas event at your kid's school more than you anxiously await it, cross it off the list! Instead, take the family on a quiet drive to see Christmas lights with cocoa in hand and carols on the radio. (See, you're already feeling cozy.)
Schedule the most important things first—such as kids' concerts and family traditions—and leave weekends open as much as possible. That way, when last minute things pop up, you're not overscheduled and harried.
This includes volunteering. While this is a wonderful part of the season, you're not meant to singlehandedly stuff every needy child's stocking, feed every hungry mouth, or help decorate every Christmas party in your community. Pick one or two things that matter most to you, especially if they elicit the help of your family and friends, and politely say no to the rest. You can do this! It's your holiday to enjoy as much as everyone else's.
That completes our list! Some of these rules may rock your world, and some may be a walk in the park. But I promise, if you stick with them, you'll notice a remarkable difference this year. In the comments below, I would LOVE to hear about how you applied these five rules and how they impacted your holidays.
Now go deck the halls and hang the stockings by the chimney with care. (And ho-ho, the mistletoe too…enough said.) Enjoy this enchanting season!
Photo from iStock/Lacheev
Related Topics