By L. Jewell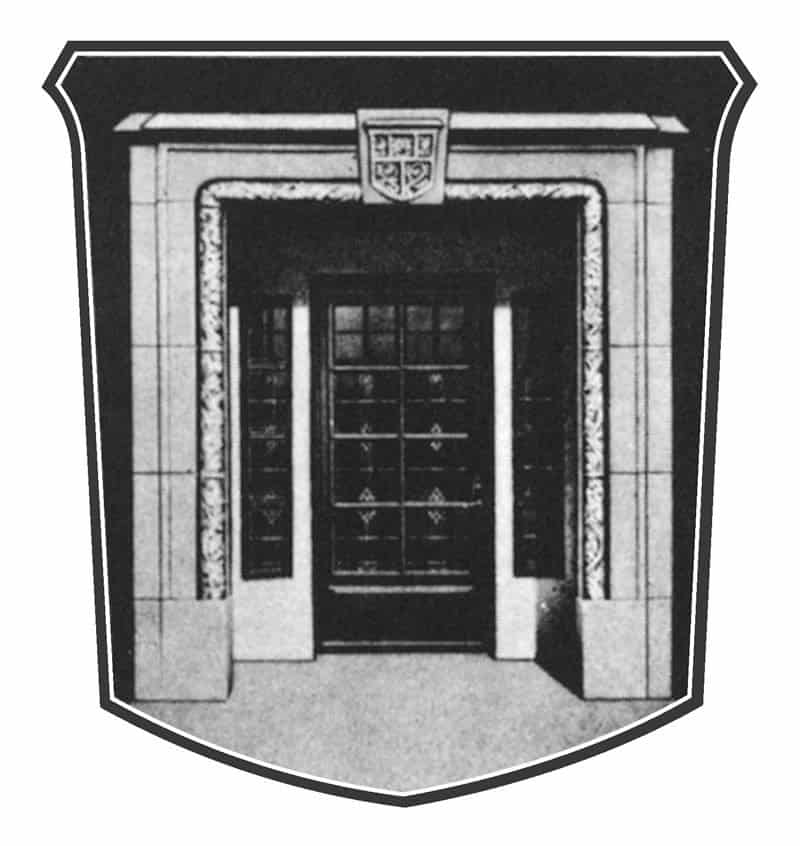 Summary: In today's world of super specialization, it is almost impossible to fathom the breadth of Dr. Royal Lee's accomplishments. While he is widely hailed as one of the most knowledgeable nutritionists of his day, Dr. Lee was also a wildly successful engineer, inventor, and manufacturer. From 1927 to 1962, he earned nearly seventy patents for his inventions, which included everything from electric motors to the low-temperature manufacturing equipment needed to make his revolutionary raw-food supplements. In 1944, as Dr. Lee neared his fiftieth birthday, author Lee Jewell wrote the following biographical overview detailing some of those inventions, including the famous Lee Motor Governor, which allowed silent movies to become "talkies" and was a critical piece of the famous Norden bombsight, credited with tipping the scales in World War II. Dr. Lee's ability to not just comprehend ideas but transform them into effective application is what made him truly unique in the field of nutrition. While mainstream scientists and medical authorities argued over the value of hypothetical nutritional therapies, Dr. Lee was busy creating products that actually helped people regain their health. Reprinted by the The Lee Foundation for Nutritional Research, 1944.
[The following is a transcription of the original Archives document. To view or download the original document, click here.]
---
Dr. Royal Lee—A Thumbnail Sketch[spacer height="20px"]
The way of the transgressor is recorded as thorny, but the path of many pioneers is even more rugged, especially those who pioneer into the byways of scientific research and whose findings disregard stereotyped opinion. Such has been the pathway of Royal Lee of Milwaukee, Wisconsin, whose studies and research in many fields have yielded new and disturbing concepts of the basic causes of disease and of the degeneration of the aging.
Other dividends for humanity have been an assortment of electrical devices and appliances and of concentrations of vitamins and minerals extracted from natural sources. The latter, together with the research findings that have preceded their commercial production, have had the greatest impact on medical procedures and administration and have embroiled Dr. Lee in his most strenuous opposition and arguments. As with all pioneers in shifting medical opinion out of worn grooves, Dr. Lee's theories and findings frequently have resulted in more cussing than in cheers for attainments.
He was born on a farm near Edmund in the southwestern part of Wisconsin, April 7, 1895, of Norwegian ancestry, his grandparents having emigrated to southern Wisconsin in the 1830s and '40s. His boyhood was spent on his father's farm, and in 1913 he graduated from Dodgeville High School. After graduating from high school, he engaged in various mechanical activities, including the operation of a machine shop, a garage, and a school for automobile mechanics. This was terminated by army service in World War I.
After returning from overseas and an honorable discharge in 1919, he attended Marquette University in Milwaukee, graduating from its dental college in 1924. In November 1924 he was granted the first of his thirty-four patents [to date]. This invention, a foot-control device for dental office motors, Dr. Lee manufactured himself, together with various other equipment for the use of dentists, under the name the Lee Dental Appliance Company.
He also patented and began manufacturing a centrifugal switch for controlling the speed of small motors. The engineers of one of the largest electrical firms in the country had been trying for years to devise a satisfactory governor of this type but without success. This patent, applied for in September 1923, was granted on May 31, 1927, and was the basis for the incorporation of the Lee Engineering Company—to manufacture and sell this governor.
The firm manufactured governors for various motor devices, but progress was slow, with no big concerns interested in its application. Finally, Dr. Lee succeeded in selling the Air Reduction Sales Company of New York on the idea of using a governor motor on their flame-cutting apparatus. It was so successful that they adopted it for all of their machines, and before long other companies followed suit.
The Lee customer list now embraces all of the major electrical manufacturers, and a partial list of products in which the Lee governor is found includes kitchen food mixers, electric adding machines, electric typewriters, sound movie cameras and projectors, fusion welding equipment, flame-cutting machinery, drill presses, bearing super finishers, and various overspeed protective devices.
Lee Engineering Company products were used in many war instruments in which close time intervals or constant speeds were essential. Every plane on every fighting front, except trainers, carried at least one Lee governor, and on large planes such as the Boeing Super Fortress, there were as many as a dozen. Some of the aircraft uses of the Lee governor were in automatic pilots, automatic gunsights, radio and radar applications, propeller pitch control, and explosives release devices, such as the famous Sperry and Norden bombsights. Most of the ships and naval craft built in the past ten years were made with steel plates cut by pantograph cutting machines equipped with Lee Engineering motors, and nearly all battleships as well as submarines carried Lee devices among their equipment.
(These are needed wherever precise time intervals or constant speeds must be maintained, for equipment such as radar, calculating machines, food mixers, flame-cutting machinery, fusion welding equipment, drill presses, telephone equipment, and motion picture sound equipment. When talking pictures came out, Bell Telephone Laboratories had a speed governor selling for $1200; Dr. Lee sold his to them for $3.50.)
When Dr. Lee was attending Marquette University, problems of nutrition were, even then, among his major interests. During his senior year, a paper he prepared for a seminar in December 1923, titled "The Systemic Causes of Dental Caries," outlined the relationship of vitamin deficiency to tooth decay and showed the necessity of vitamins in the diet for the normal functioning of the endocrine glands. Through the intervening years, his research led him to the conclusion that there are marked differences in clinical effectiveness among vitamins from different sources.
In 1929 Dr. Lee made a vitamin concentrate derived from natural sources. At the outset this product was provided solely for the health and welfare of his mother and intimate friends and was given away. However, because of the remarkable results achieved—many in cases previously regarded as beyond help—the fame of the concentrate spread rapidly. By April 1932 volume of demand had reached such proportions that a separate organization had to be formed to manufacture and distribute the product.
Thus the Vitamin Products Company was organized, and the one original product became the nucleus of a complete line of nutritional vitamin and mineral supplements. The business continued to grow, and within a year it had distributors in nearly every state. From 1932 to 1946, more than 250 million vitamin tablets—not including large amounts of mineral and other nutritional supplements—have been produced by the Vitamin Products Company. From a small two-room space, the office, manufacturing, and research departments have grown to more than 25,000 square feet. Thousands of doctors prescribe these products, and the list is constantly growing.
For nearly 20 years, Dr. Lee has contended that most functional heart trouble and many chronic degenerative diseases can be traced to a lack of vitamins in the diet. Because of his outspoken stand, he has been bitterly criticized by many "experts" in both medical societies and government bureaus. However, many statements that his critics called "reckless" fifteen years ago are now being confirmed in the scientific literature.
Not all of the scientific fraternity, however, have been on the side of the critics. Dr. Lee has been invited to speak before many meetings of physicians and scientists, and he is known throughout the country as a fearless speaker on nutrition. In 1942 he was elected to fellowship in the American Association for the Advancement of Science.
In 1941 Dr. Lee organized the Lee Foundation for Nutritional Research, under a state charter, as a nonprofit corporation. The purpose of the foundation is to engage in research of problems leading to an improved national nutrition and to make available to the public the newer knowledge on the subject. The production equipment and trademarks of the Vitamin Products Company were turned over to this foundation, which as a consequence collects a royalty on all sales of the Vitamin Products Company.
To date, the financial support of the Lee Foundation has come largely from the Vitamin Products Company and the Lee Engineering Company, but several substantial grants have been made by an Eastern philanthropist, and it is probable that gifts will be made by others from time to time. In addition Dr. Lee has assigned several of his other patents to the foundation. The income from these is also to go to research purposes.
Research by the foundation has included as major projects:
The development of processes and equipment for manufacturing a natural sugar containing all the vitamins and minerals of fresh cane juice.
The development of processes and equipment for dehydrating citrus juices, in order to conserve their original flavor, vitamins, and other food values.
The development of a baking powder that will have a less destructive action on the vitamins (a defect of present baking powders), with the additional advantage of being composed only of material of nutritional value.
Investigation of biological growth factors and a survey of the problems of aging. This product has been under way for over three years, but because of its comprehensive nature, several years more will be required before publication of the results.
In addition to the above, more than thirty minor projects have engaged the attention of the research staff, and a large list is on the agenda for future consideration. The publications of the Lee Foundation include four reports on nutrition, numerous reprints, and the following books. (The latter two are American editions of books originally printed in England.)
In addition to the organizations already listed, Dr. Lee is also president of the Franklin Corporation of Elm Grove, Wisconsin. This company, founded in 1940, specializes in permanent mold castings and small motor parts. The Therapeutic Foods Company, a subsidiary of the Vitamin Products Company, and the Endocardiograph Company, manufacturing machines for amplifying and recording heart sounds, are also controlled by Dr. Lee.
A List of U.S. Patents Issued to Royal Lee
| | | | |
| --- | --- | --- | --- |
| | Patent No. |  Date Granted |  Title |
| 1. |  1,514,546 |  November 4, 1924 |  Motor Controller |
| 2. |  1,630,394 |  May 31, 1927 |  Speed Governors for Electric Motors |
| 3. |  1,644,840 |  October 11, 1927 |  Valve Tappet Compensator |
| 4. |  1,648,000 |  November 8, 1927 |  Variable Speed Transmission |
| 5. |  1,660,201 |  February 21, 1928 |  Rock Drill |
| 6. |  1,695,289 |  December 18, 1928 |  Hydraulic Transmission |
| 7. |  1,725,533 |  August 20, 1929 |  Communication System |
| 8. |  1,767,146 |  June 24, 1930 |  Variable Speed Electric Motor Switch |
| 9. |  1,776,441 |  September 23, 1930 |  Internal Combustion Engine |
| 10. |  1,801,674 |  April 21, 1931 |  Electric Motor |
| 11. |  1,816,050 |  July 28, 1931 |  Attrition Mill |
| 12. |  1,829,565 |  October 27, 1931 |  Ore Concentration Method |
| 13. |  1,843,426 |  February 2, 1932 |  Variable Speed Transmission |
| 14. |  1,845,298 |  February 16, 1932 |  Exercising Machine |
| 15. |  1,857,202 |  May 10, 1932 |  Electric Motor |
| 16. |  1,876,506 |  September 6, 1932 |  Engine |
| 17. |  1,876,507 |  September 6, 1932 |  Internal Combustion Engine |
| 18. |  1,979,890 |  November 6, 1934 |  Motor Controlling Apparatus |
| 19. |  2,067,453 |  January 12, 1937 |  Heat Engine |
| 20. |  2,103,589 |  December 28, 1937 |  Motor Speed Regulator |
| 21. |  2,113,234 |  April 5, 1938 |  Electrical Regulator |
| 22. |  2,143,920 |  January 17, 1939 |  Protective Means for Motor Speed Regulator |
| 23. |  2,151,477 |  March 21, 1939 |  Shaft Coupling |
| 24. |  2,192,709 |  March 5, 1940 |  Electric Current Converter |
| 25. |  2,246,803 |  June 24, 1941 |  Motor Switch Protective Means |
| 26. |  2,291,639 |  August 4, 1942 |  Centrifugal Switch |
| 27. |  2,304,185 |  December 8, 1942 |  Broach |
| 28. |  2,305,626 |  December 22, 1942 |  Electroacoustic Apparatus |
| 29. |  2,353,314 |  July 11, 1944 |  Speed Regulating Apparatus |
(Note: In addition to the above, Dr. Lee has fifteen patents pending.)
By L. Jewell. The Lee Foundation for Nutritional Research, 1944.