Ah, the olfactory pleasures that the holidays bring! Sweet, spicy cinnamon and clove. Fresh, invigorating peppermint. Pungent, earthy pine. These are a few of my favorite things. I also love the aroma of freshly cut grass and the ocean's briny perfume. Our sense of smell is primal and is strongly tied to memory and emotion. It's no surprise that countless products all around us attempt to capture these natural fragrances and bottle them up with names like Holiday Spice and Snowy Pine.
On shelves throughout the year, you will find surprisingly poetic names for dish soap and laundry detergent: Lavender Wisp. Moonlight Breeze. Midnight Bloom. There are also soaps, lotions, shampoos—the list goes on and on. We happily lather these up and spray them on without a thought as we breathe in the delightful vapor of Lemon Essence…and perhaps some not so delightful volatile organic compounds that are potentially hazardous to our health, including formaldehyde, benzene, and limonene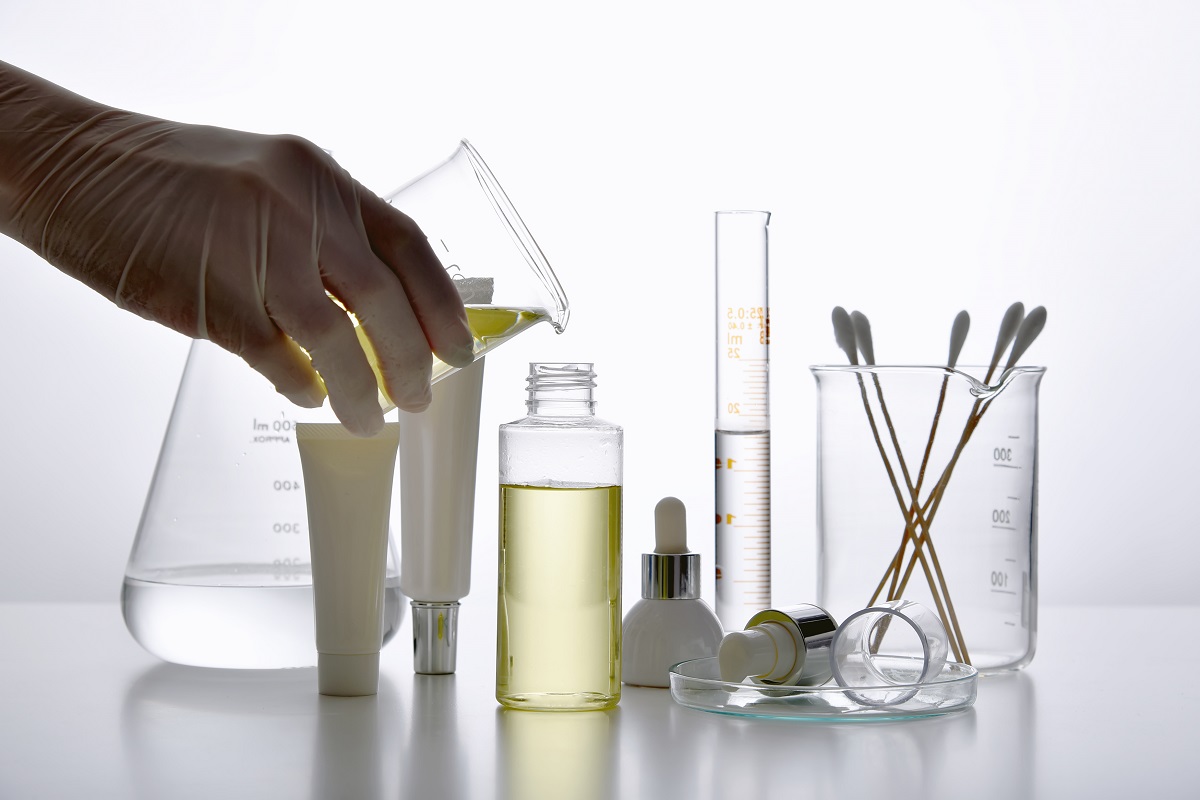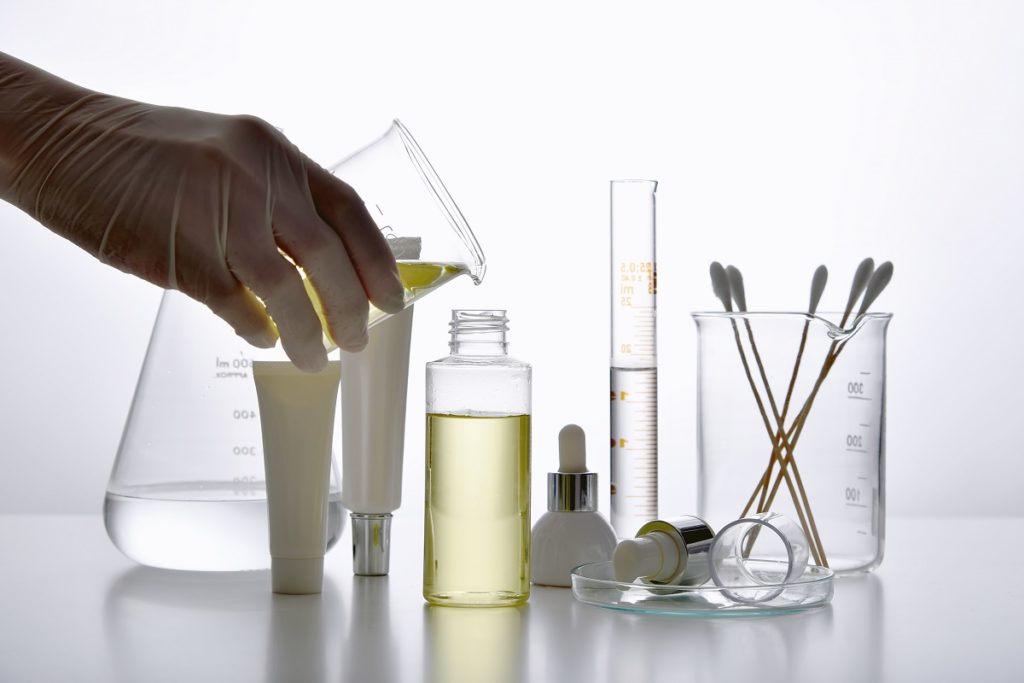 Sorry to be a Debbie Downer, but for many people, these fragranced products are more frightful than delightful. The adverse effects of fragranced products on human health include headaches, migraines, dizziness, fainting, shortness of breath, sneezing, dermatitis, cognitive and cardiovascular problems, and a host of other life-threatening acute and chronic health issues.
I've always been a little sensitive to fragrance in lotion and hairspray, but thankfully my reactions are mild—just a bit of a rash and an itchy nose. I've been buying fragrance-free lotion for years, but in the beginning there were only a couple of brands to choose from. But lately it's become a trend. More and more people are asking themselves what's in this stuff, and we're wanting products without toxic ingredients. For example, the term "clean"—which originated to describe a diet free from artificial and processed ingredients—has now been applied to "clean cosmetics," referring to personal beauty products that are free from certain harmful chemicals.
Fragrances in a wide variety of products reduce indoor air quality and wreak havoc on our health, according to extensive research by Dr. Anne Steinemann, a world-renowned expert on chemical analyses of fragranced consumer products. Steinemann has served as an adviser to governments and industries, and her work covers exposure assessments, health effects studies, indoor air quality, and disclosures, regulations, and policies.
In her recent anthology of peer-reviewed journal articles, Fragranced Consumer Products: Emissions, Exposures, Effects,  Steinemann presents overwhelming evidence that fragranced consumer products are doing much more harm than good. Her studies were conducted in the United States, Australia, the United Kingdom, and Sweden. You can read many of her articles for free at Dr.Steinemann.com.
Although natural scents can also produce adverse health effects in some people, Steinemann's research is focused on consumer products that contain a chemical mixture called "fragrance," as opposed to perfume or cologne (although you may want to investigate the latter if you use these items regularly). According to the article "Scent of Danger" from the Scientific American, "The average fragrance product tested contained 14 secret chemicals not listed on the label." These include chemicals "with troubling hazardous properties" such as diethyl phthalate (which is linked to sperm damage) and musk ketone (which concentrates in human fat tissue and breast milk).
Added fragrance is prevalent in many environments that are beyond our control, such as stores and workplaces. It's also common in cleaning supplies and personal care products. It's in air fresheners and deodorizers. It's in laundry detergents, fabric softeners, essential oils, candles, soaps, hand sanitizers, deodorants, and more. For this reason, much of Steinemann's work focuses on public policies and regulations regarding the ways in which fragranced consumer products adversely affect indoor air quality.
So, what the heck is this added fragrance, anyway? Though this is an important question, Steinemann reports that "no law in any country requires full disclosure of all ingredients in a fragrance." She defines the word fragrance as a scent, yet she notes that "despite its singular name, it is a formulation of dozens of chemicals, such as volatile organic compounds (VOCs). Nearly 4,000 ingredients have been documented for use in the composition of a fragrance."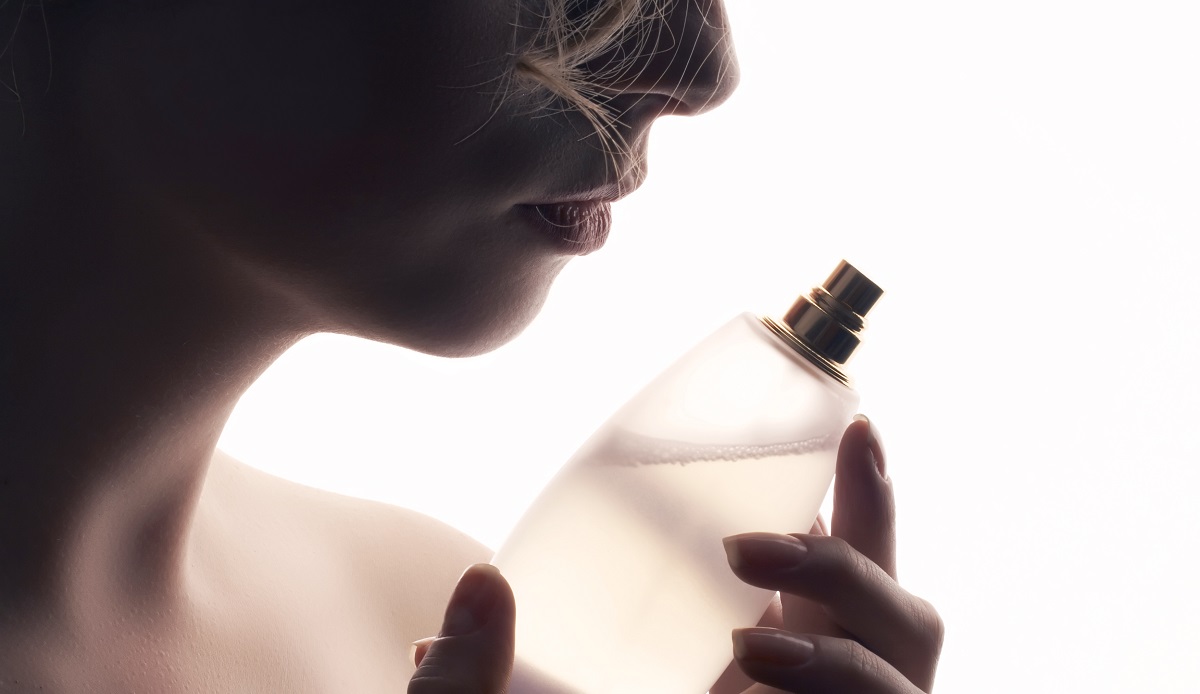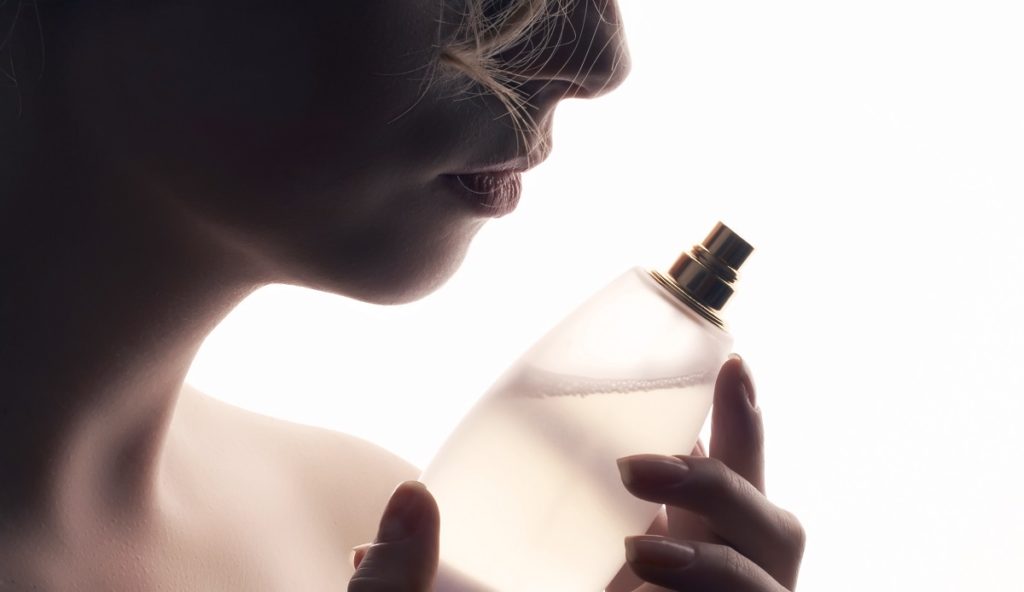 VOCs (volatile organic compounds) are classified as potentially hazardous emissions. Examples include limonene, alpha-pinene, beta-pinene, ethanol, methanol, acetaldehyde, acetone, and benzyl acetate, were found in common consumer products.
According to Steinemann's research, the health issues related to fragrances affect 32.2 percent of the general population across the four countries studied. These adverse health conditions include mucosal symptoms, migraine headaches, asthma attacks, and respiratory, skin, neurological, cognitive, gastrointestinal, cardiovascular, immune system, and musculoskeletal problems. Some of the substances in these fragrances are also linked to cancer, birth defects, and other chronic conditions according to the organization Breast Cancer Prevention Partners.
The legislative issues surrounding fragrances in public indoor environments is complex and ongoing. More people prefer fragrance-free public environments than not: "Nationally representative population surveys in the US, AU, UK, and SE have found that more people, at least twice as many, prefer fragrance-free environments to fragranced environments: workplaces, health care facilities and professionals, hotels, and airplanes."
Of course, you have more control over the chemicals when it comes to your home environment. You can buy fragrance-free products, which, according to Steinemann's research, "offer similar functionality but without the potential issues associated with fragranced products" as well as "reduce terpenes emissions in a relatively short time period." Or you can make your own products for everything from soap to toothpaste to cleaning solutions—baking soda and lemon juice, for example. Vinegar is also popular. There are many fragrance-free options for DIY nontoxic cleaning products.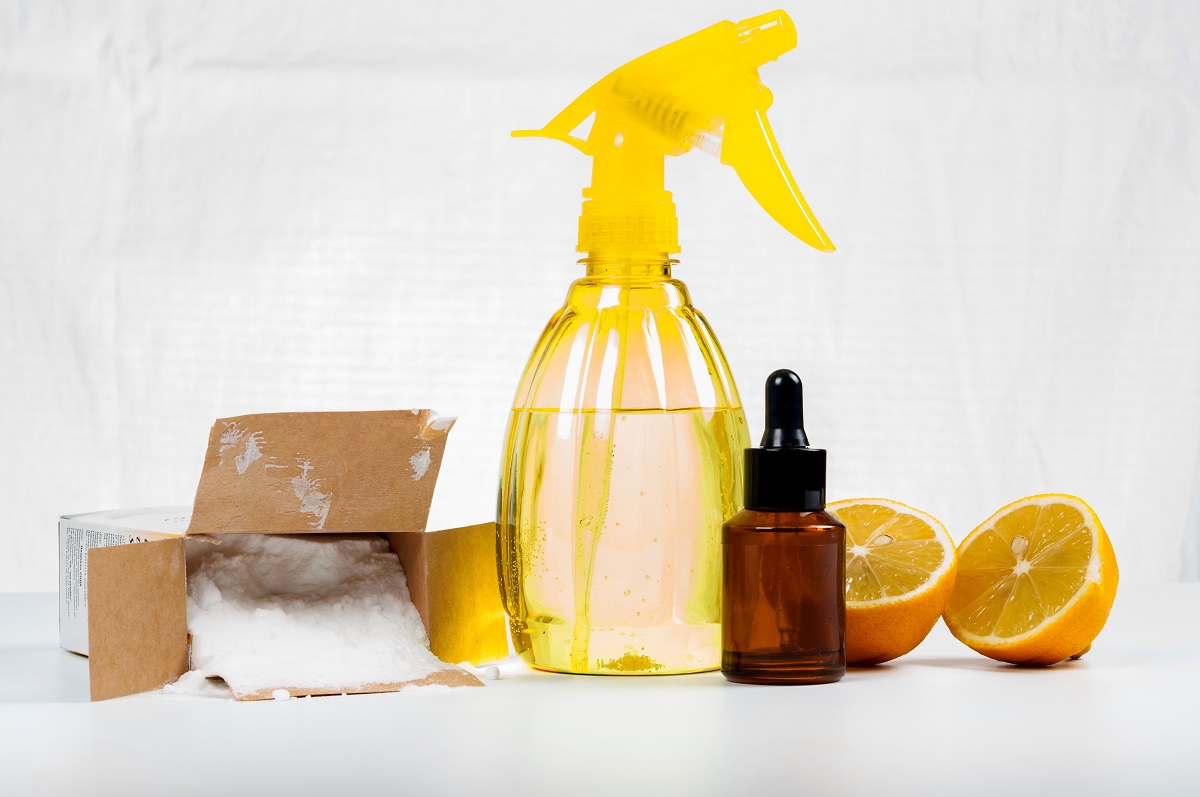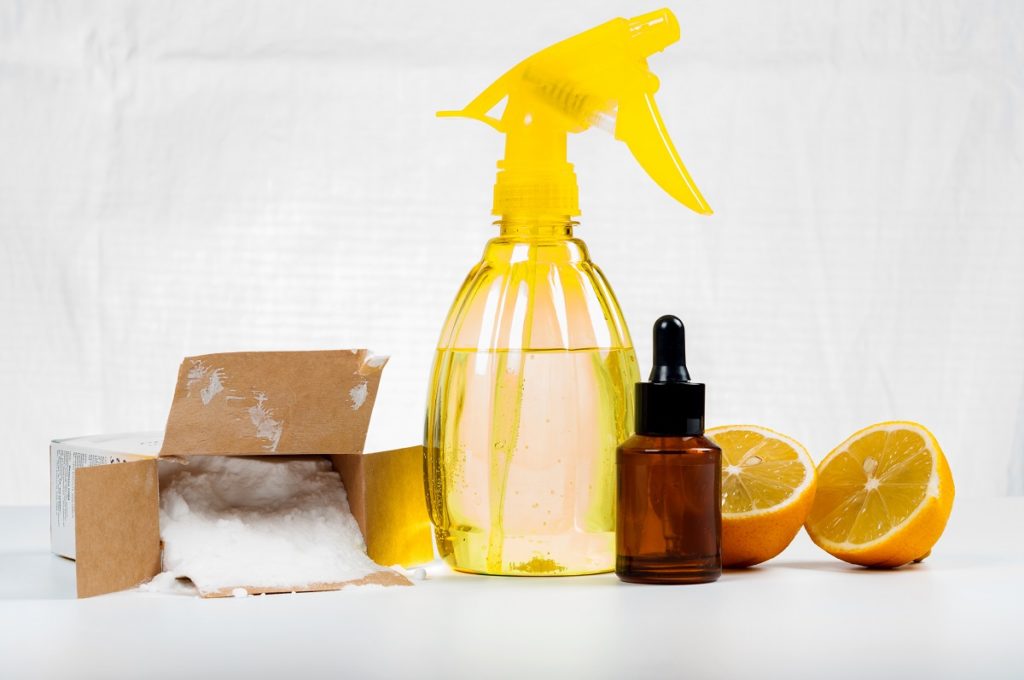 If you like the convenience of premixed cleaning products, look carefully at labels before you buy. Do your research. Look for fragrance-free. Don't assume "green" or "all-natural" means what you think it does. As Steinemann notes, there is no regulatory definition of "green": "In tests comparing emissions among a range of air fresheners—including those with claims of being 'green,' 'organic,' 'non-toxic,' 'all-natural,' or with 'essential oils,'—all air fresheners, regardless of claims, emitted potentially hazardous compounds."
Regarding the term "natural," new legislation should provide better guidance for consumers, at least for cosmetics. The Natural Cosmetics Act, passed in November 2019, states, "To amend the Federal Food, Drug, and Cosmetic Act to treat as misbranded cosmetics with packaging or labeling using the term 'natural' unless the product meets certain standards, and for other purposes." There are detailed standards as to what constitutes "natural."
An article from National Law Review states, "The legislation provides that any cosmetic product that includes the term 'natural' in its packaging or labeling is misbranded unless the cosmetic contains: at least 70% natural substances (excluding water and salt); no fragrance ingredients other than natural substances or naturally derived ingredients; and aside from natural substances and water, contains only naturally derived ingredients, except to the extent a naturally derived ingredient 'is not available for a specific function' or 'is otherwise not feasible.' The proposed bill includes labeling requirements if the term 'natural' is used in connection with one or more ingredients and prohibits certain manufacturing processes."
If all of this seems complicated, focus on one product you would like to make "clean." For example, this holiday season skip the fake fragrance room freshener sprays and toxic candles. Keep it 100 percent natural. Swap "fragrance" for fresh air. If you want your house to smell like Christmas, try making your own creative DIY nontoxic scents. If the ingredients on a product list "fragrance," it's probably best to keep it on the shelf with the elf.
Resources
Local Natural Soaps and Skin Care Products
Images from iStock/YakobchukOlena (main), Artfully79 (mixing chemicals), artursfoto (spray bottle), pcatalin (woman smelling perfume),