Every once in a while, I run across some information that reminds me how there are so many special plants and/or foods that do so much more than look pretty. Then again, once you embark upon the study of plants and foods, you realize that very few of them are just pretty. They all contain naturally occurring chemicals that are quite powerful, to say the least!
Unfortunately, there are some you may not have heard about. That was the case with me when I read about limonene. I hope you'll love learning about this wondrous substance so much that you'll share it with others. In fact, the more I learn about it, the more I believe that there are no mistakes in our natural world. And like many other herbalists and nutritionists have concluded, I too believe that all plants and foods have a special purpose. Finding this unique purpose is what most fascinates me.
In the spring 2019 issue of The Herb Quarterly, I discovered an article by herbalist and ecotherapist Rebecca Andrews about a unique chemical called limonene. Though many plants and foods contain limonene, it's found in especially high concentrations in oranges, tangerines, grapefruits, and other citrus fruits.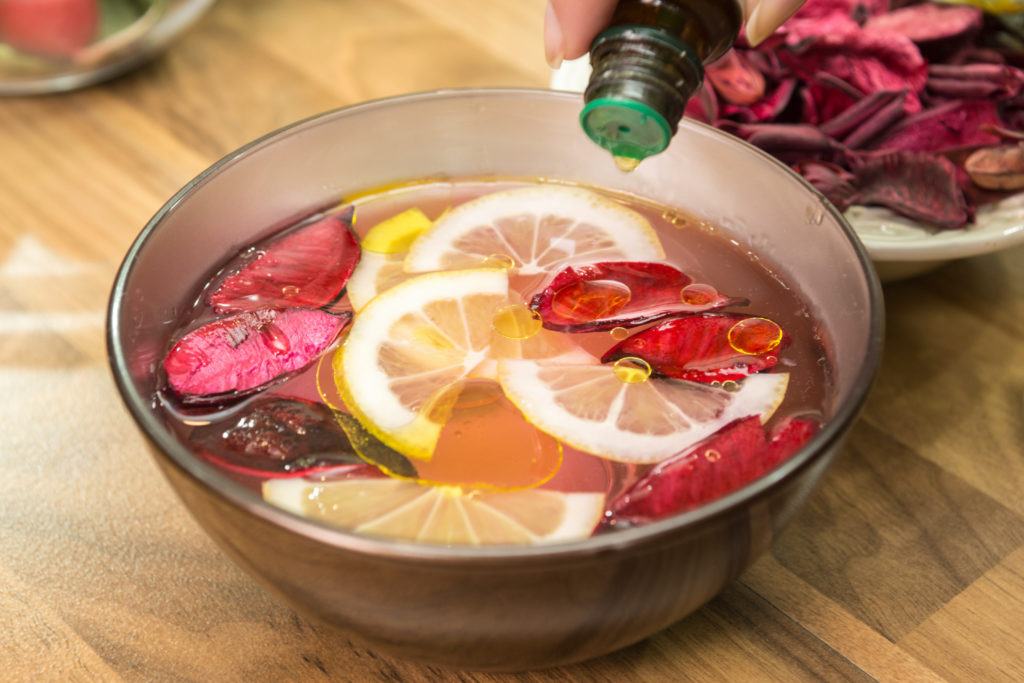 I'd studied reports of essential and infused oils from citrus fruits and certain herbs containing limonene, but this article proved to be one of the more fascinating studies I'd come across. Among other great benefits of limonene, probably the most inspiring is its potential use as a possible treatment or preventive for breast cancer. I will list some of those studies below, but first let's discover more about limonene.
By the way, guess who went out and purchased sweet orange, lemon, grapefruit, and mandarin organic essential oils the same day? Yes, you guessed it, yours truly. (Smile)
Limonene: Some Interesting Facts
We've all noticed the subtle but distinct whiff of citrus when we peel an orange, grapefruit, lemon, or the like. Well, my dear reader, what you are smelling is limonene! This powerful aromatic is also a naturally occurring chemical that's used in numerous cosmetics and cleaning products as well as many of the foods we eat. However, like me, I'll bet many of you have never seen the word "limonene" listed in the ingredients of any product or food. Hmmm.
Of course, only the name of the actual fruit is listed on the packages of essential oils. (That is, orange oil, lemon oil, etc.) Today, I'd like to introduce you to essential oils and other plants containing limonene. I hope that you'll make use of them in your daily lives.
Personal note: Since I'm on the subject, I can recall that my mother would cut up a whole orange, including the skin, and whip it up in a blender along with a cup of raw or whole organic milk and bit of raw honey for a great smoothie my brother and I loved. It tasted exactly like an Orange Creamsicle popsicle.
If you search around, you can still find recipes using orange juice to make these healthy popsicles, but I like to do what my mom did and use both the peel and the orange. Most recipes just use orange juice, which is like tossing out the baby with the bath water. The orange by itself doesn't contain a significant amount of limonene (boo).
The Medicinal Side of Limonene
Web MD offers this overview of information on limonene:
"Limonene is a chemical found in the peels of citrus fruits and in other plants. It is used to make medicine.
"Limonene is used to promote weight loss, prevent cancer, treat cancer, and treat bronchitis.
"In foods, beverages, and chewing gum, limonene is used as a flavoring.
"In pharmaceuticals, limonene is added to help medicinal ointments and creams penetrate the skin.
"In manufacturing, limonene is used as a fragrance, cleaner (solvent), and as an ingredient in water-free hand cleansers.
"How does it work? Limonene may block cancer-forming chemicals and kill cancer cells in the laboratory. But more research is needed to know if this occurs in humans."
Two More Studies on Limonene
#1. "Limonene Study of Women with Breast Cancer"
"Limonene is a major component in the essential oils of citrus fruits. It has demonstrated promising breast cancer preventive and therapeutic effects in preclinical model systems. This early phase clinical study will evaluate the distribution of limonene to the breast tissue and its associated biological activities after 2 to 6 weeks of limonene dosing in women with a recent diagnosis of early stage breast cancer. This study will help evaluate the potentials of developing limonene as a breast cancer preventive agent."
#2. "6 Ways to Use Citrus Essential Oil for Cancer Prevention"
"The limonene content in citrus essential oil depends a little upon the growing conditions of the fruit trees and many other factors, but generally speaking, citrus oils contain significant quantities of limonene."
Limonene Content in Citrus Essential Oils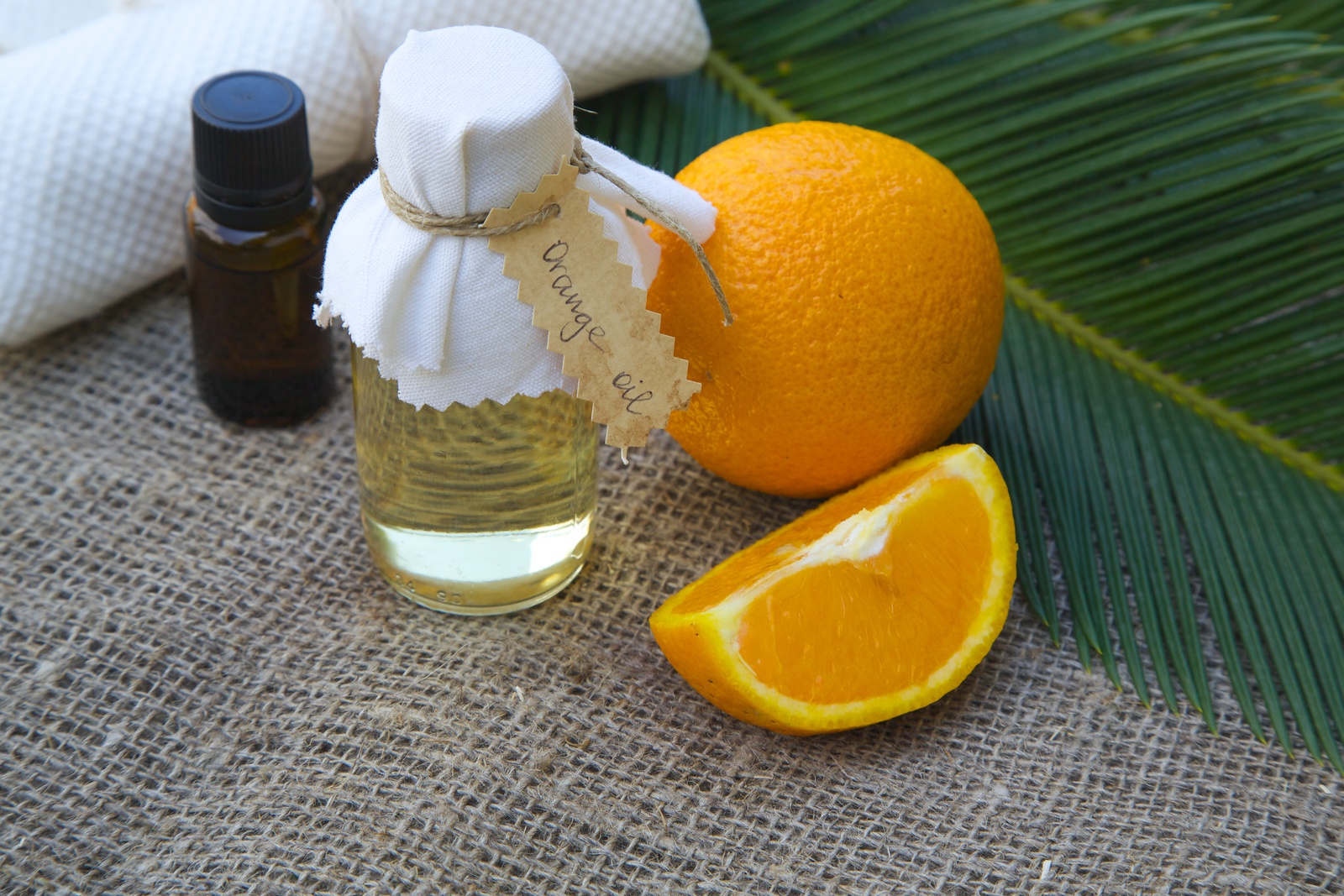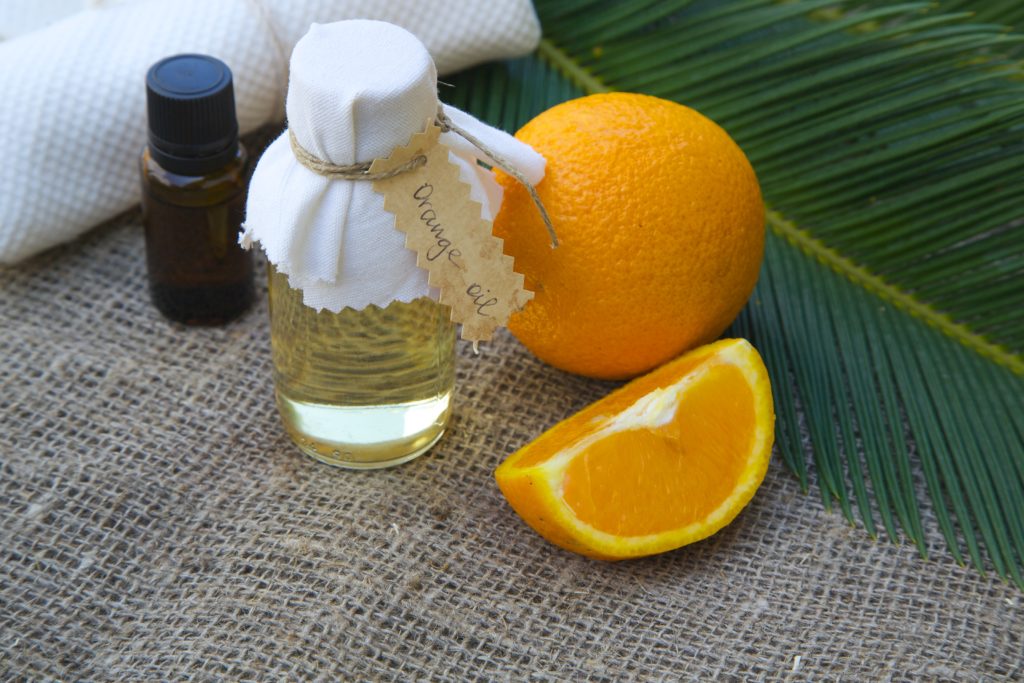 Lemon essential oil: 59–73% limonene
Lime essential oil: 50–60% limonene
Orange essential oil: 85–96% limonene
Tangerine essential oil: 85–93% limonene
Grapefruit essential oil: 88–95% limonene
Cautions, Uses, and Resources
Disclaimer: One of the more important cautions to keep in mind is the fact that limonene, like St. John's Wort and other plants and/or essential oils, are photosensitive. Wait six hours before exposing any part of your body that's been treated with limonene-containing products to sunlight.
Uses for Limonene
Although I provide a limited portion of limonene uses from Elma skin care in italics below, it's important that you take the time to read the full article. In this case I'm quoting the page on the use of orange since it's considered one of the more potent sources of limonene. The use of this naturally occurring chemical is new to me, and I therefore feel it's important to refer you more detailed resources on its uses. Thanks for your understanding.
"Digestion in the stomach is stimulated by the strongly acidic fruits of the bitter orange, this acidic effect also aids in bringing prompt relief from flatulence. An infusion of the orange fruit is said to ease headaches, calm heart palpitations, and lower fevers. Elimination of waste products from the body is hastened by the juice, furthermore the juice is very rich in content of vitamin C—a vitamin essential for proper immune system functioning and as an agent for warding off infection from all kinds of pathogens."
Resources
I was able to find a few good resources for "breast butter" and one resource for a complex mixture of several of the limonene organic essential oils for use in carrier oils. No doubt many of you already know how to make your own essential and/or infused oil formulations. I would love to hear from you in the comment section below
Wild Wellness Botanicals Breast Butter. This product is from Rebecca Andrews, author of the Herb Quarterly article I mentioned previously. She also offers other services, including consultations.
Wooden Spoon Herbs Breast Butter. Wooden Spoon Herbs is a small-batch herbal apothecary that offers many wonderful products.
Limonene Power Formula by Nancy D'Angelo, owner of Julia Rose Botanicals. Nancy is a highly specialized formulator of many essential oil products and uses only medical and organic grade oils. This is a complex formula made with lemon, sweet orange and mandarin essential oils. (At this time the website is being updated, but you contact her via email at: essentiallynancy@cs.com.)
[xyz-ihs snippet="Begin-Authors-Note"]
Afterthoughts from the Traditional Cook
Discovering a New Discovery

Keep rolling, like sailing, rowing the science voyage.
Discovering a new discovery, then much happens:
a new crescent, new moon on a new turn is found,
yet a night to be invented eclipses it furthermore.
Will the voyage float at the newest dark energy frontier?
Will it now pierce verily the ******-skinned heaven's last barrier
that divides the seen and unseen, holds the uncharted water?
Will it by design decode or recite the word, the language
the lock is coded in, the very command written on the stone?
Till then it won't move, nor does one see the skin black or white,
and till then one won't stop the sun lighting up the night!
— Shofi Ahmed, March 2017. "Discovering a New Discovery" is from the book Zero and One: The Relativity of Science and Poetry.
[xyz-ihs snippet="End-Authors-Note"]
Note from Maria: I am a Certified Natural Health Professional, CNHP, not a medical doctor. I do not diagnose, prescribe for, treat, or claim to prevent, mitigate, or cure any human diseases. Please see your medical doctor prior to following any recommendations I make in my blogs or on my website.
Images from iStock/ueuaphoto (main), TolikoffPhotography (orange oil), FotoCuisinette (bowl with fruit), macniak (lotion).