If you're anything like me and wait till the last minute to give meaningful, but not so very expensive, holiday gifts, this blog post is for you!
Looking back at my Christmas shopping last year, I was in a real dilemma when it came to finding special but relatively inexpensive gifts for the people I wanted to remember, in some small way, for the courteous things they did for me over the year. We often forget to acknowledge the little things people do for us in our daily lives, which deserve, at the very least, a nod of goodwill during the holidays.
Here are a few of the favorites in my life who I wanted to acknowledge: My sweet trash collector, who always replaces the trash can in its place instead of leaving it out on the curb (which I especially appreciate on cold snowy days). My neighbor, who volunteered to water my herbs and garden while I took a few days off to visit a friend. Oh! And my chiropractor, who works me into his schedule when I'm hurting, even if I don't have an appointment. (Smile)
Hopefully, you too have special people you'd like to say thanks to during the holidays, maybe some are even distant and often-forgotten family members. After much thought, I decided I would give home-baked cookies and, in some cases, maybe an added little something I made during the year, like a few pieces of my homemade beef jerky, or one of my special spice blends. Oh, and how about a homemade card depicting the joys of the season? (Which can of course be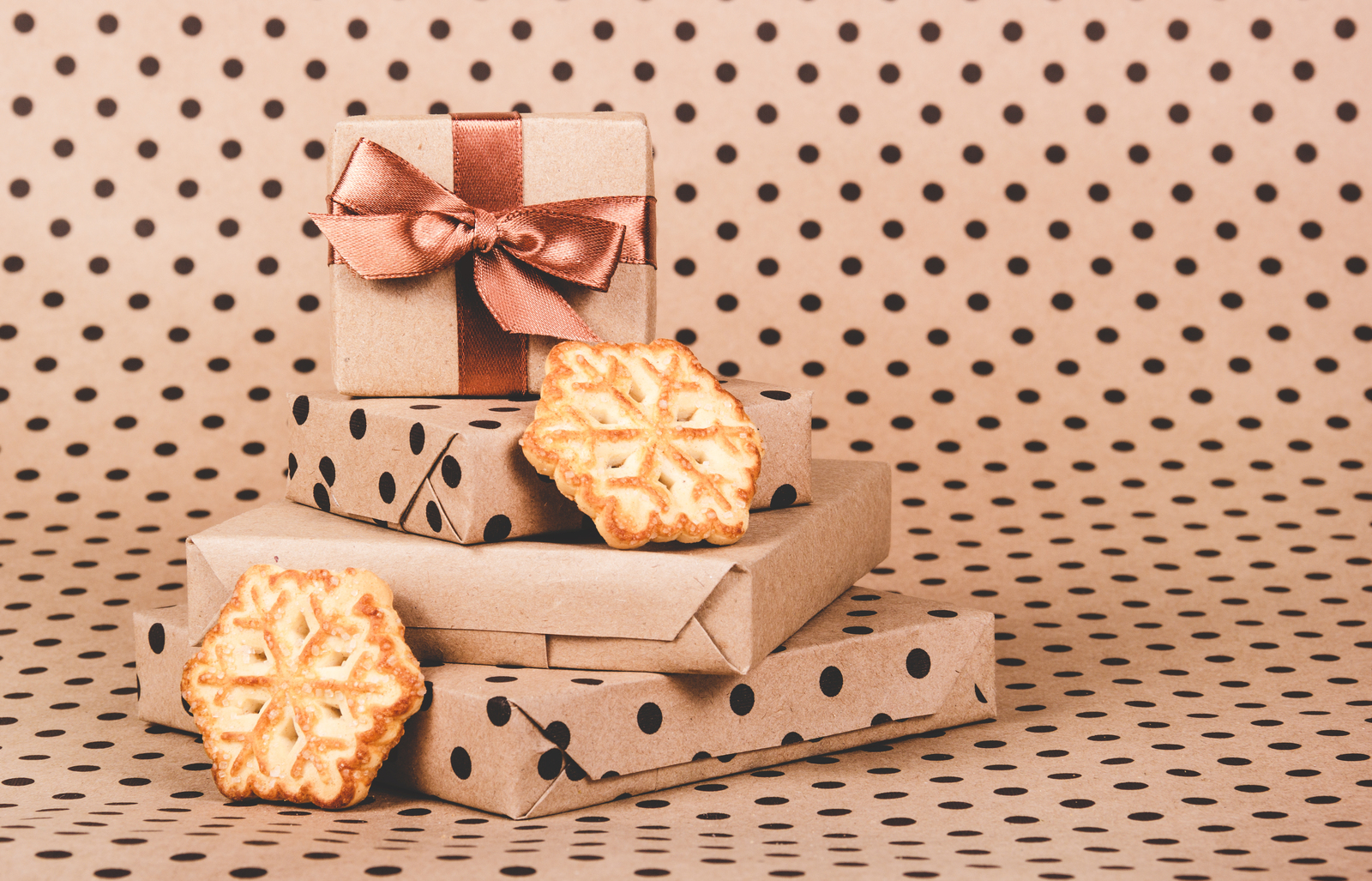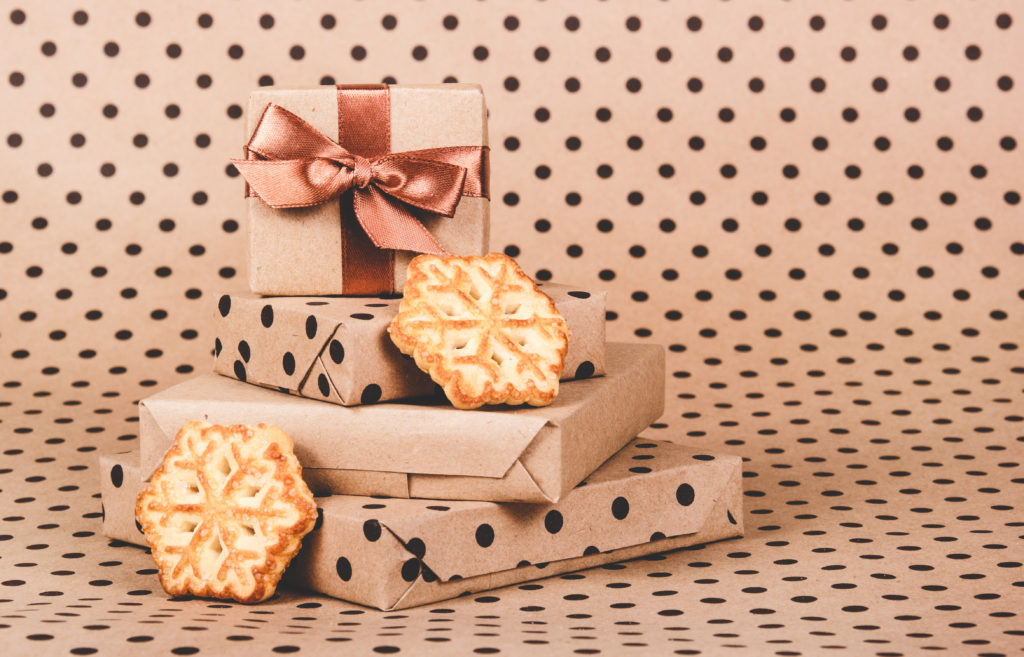 religious or secular, depending on your preference.)
So why did I choose cookies?  Cookies aren't just enjoyed in America but by every culture around the globe! They can be made and easily frozen for later use. They're simple, and you can make a cookie-baking day a fun holiday tradition for the whole family. They're also inexpensive to ship. Last but not least, if you make them with whole and healthy ingredients, they can be a boon to our sometimes unhealthy diets. I can honestly think of nothing better than a gift box of one of the world's most loved desserts. But before I share some of the more festive recipes I found, let's take a look to the past for a little cookie history.
Some History About the Origins of the Cookie
According to the culinary website What's Cooking America, the first cookies go back to the seventh century AD, in what is now Iran. It seems they originated from little cookie-style test cakes that were used to check oven temperatures before making a larger cake.
One of the earliest cookie cookbooks, Goode Huswife's Jewel, was published in 1596 by Thomas Dawson.
In the 1615 cookbook The English Hus-wife by Gervase Markham, there are two different recipes for jumbles (click link above for recipe).
The 1671 edition of the confectionary cookbook The Closet of the Eminently Learned Sir Kenere Digbie includes cookies called "Excellent Small Cakes."
The word "cookie" was first used in the 1796 cookbook American Cookery, which contains two cookie recipes (included at the end of the post). I think you'll have a good laugh when you try, and I mean really try, to read them in old English.
At the website Proflowers, you'll find this blog post detailing even more about the history of the cookie. (Disclaimer: Please note that I have not used the products from this company, and therefore cannot recommend purchasing from them. I also don't recommend purchasing cookies made in commercial grocery stores or bakery shops as they are made with unhealthy and denatured white flour and refined white sugar. I can tell you that they are poisons to our system!)
A Word of Caution: Sweets Are Treats, Not Meals!
Life is short at best, and we're often full of excuses for nurturing our sugar addiction. Yes, sugar—and even natural sweeteners like those approved by Sally Fallon in Nourishing Traditions—can be very destructive for our teeth and overall health. We must use common sense and understand just how addictive sugar can be, and limit our intake accordingly: for special occasions or occasional treats.
The internet is replete with many sad stories of how sugar has ruined the life of both children and adults. So let's remember that my intent here is not to start you on the path to a devastating sugar-related health issue. (In fact, I recommend a new and timely book to read on this very subject: Fat Heals, Sugar Kills by Dr. Bruce Fife, ND.)
One or two cookies with a glass of raw milk, as part of an otherwise healthy meal or snack, is plenty to satisfy our sweet tooth. Rather than give in to the temptation of making a meal out of what should be a special treat, enjoy them with limits—and avoid health problems down the line.
Natural Sweeteners Approved by the Weston A. Price Foundation
In the Weston A. Price Foundation Shopping Guide, sweeteners are listed as BEST, GOOD, and AVOID (see below). I highly recommend getting the shopping guide because it's a valuable resource that breaks down many other food categories. (And it's also available as the Find Real Food phone app.) Here's what the shopping guide says about sweeteners:
BEST: Organic natural sweeteners such as molasses, green stevia leaves and green stevia powder, dehydrated sugar cane juice, malt syrups, coconut sugar, palm sugar, date sugar and sorghum syrup; maple syrup, maple sugar; organic sugar for making kombucha; raw honey, preferably unfiltered. (Note: Raw honey should not be given to babies.)
GOOD: Organic jams made with natural sweeteners, and without ascorbic acid and citric acid. Water-extracted pure monk fruit that is not combined with sugar alcohols.
AVOID: White sugar, corn syrup, high fructose corn syrup, brown rice syrup, fructose, agave, yacon syrup, imitation syrups, heated honey, concentrated fruit juices, monk fruit that is not water-extracted, stevia extracts (liquid and powder), artificial sweeteners such as sucralose (Splenda) and aspartame (NutraSweet and Equal), sugar alcohols such as xylitol; jams made with sugar, ascorbic acid or citric acid.
Baking Basics for Healthy Cookies
Important flour information: I've chosen two flour options for these recipes: sprouted whole wheat and white whole wheat. Both are organic and whole grain. They may be new to those who traditionally use plain white flour, but they are far superior choices as white flour has zero nutritional value. Most of the recipes below call for sprouted whole wheat, but feel free to substitute for the white whole wheat if you prefer. (You'll use coconut flour in the first recipe from Bruce Fife, ND, which is gluten free.)
Why You Should Chill Your Cookie Dough
To quote from a recent article on FoxNews.com: "For starters, chilling prevents cookies from spreading out too quickly once they're in the oven. If you use a higher fat butter (like Kerrygold), chilling your dough is absolutely essential. Popping your dough in the fridge allows the fats to cool. As a result, the cookies will expand more slowly, holding onto their texture. If you skip the chilling step, you're more likely to wind up with flat, sad disks instead of lovely, chewy cookies."
Feel free to read the whole article, which also contains cookie recipes. But remember to use healthily whole wheat flour and the natural sweeteners listed above.
Better Cookie Recipes with Healthy Ingredients
The recipes below have been adapted with permission from Go Bold with Butter, unless otherwise noted. I've modified the ingredients with healthy whole flours and natural sweeteners. Now, onto the recipes!
Coconut Flour-Butter Cookies (Gluten-Free)
—Used with permission from Bruce Fife, ND. Makes approximately 2 dozen cookies.
 Ingredients
½ cup organic butter, softened
½ cup fine coconut sugar
4 eggs (pastured best choice)
½ teaspoon organic vanilla
½ cup sifted full fat coconut flour
2 cups grated or flaked coconut
Instructions
Mix butter, sugar, eggs, and vanilla until well blended.
Stir in the sifted coconut flour and grated or flaked coconut.
Drop spoon-sized mounds 1 inch apart on a cookie sheet greased with coconut oil.
Bake at 375°F for 18–20 minutes, or until golden brown. Immediately remove from cookie sheet and cool on wire rack.
Sweet Sorghum Spice Cookies
Ingredients
1¾ cup sprouted wheat flour
1½ teaspoon baking soda
½ teaspoon Celtic salt (or other quality sea salt)
1 teaspoon cinnamon
1 teaspoon powdered ginger
½ teaspoon ground allspice
½ powdered cloves
½ cup (1 stick) organic unsalted butter, softened
½ cup organic sorghum syrup
1 tablespoon coconut sugar
1 pastured egg
1 teaspoon vanilla
Coarse coconut sugar, for rolling
 Instructions
Preheat oven to 375°F. Line two baking sheets with parchment paper and set aside.
Combine sprouted flour, baking soda, salt, cinnamon, ginger, allspice and cloves in small bowl.
In larger bowl, beat butter, sorghum syrup and coconut sugar together until smooth. Mix in egg and vanilla and stir until combined. Add flour mixture and stir until dough is formed. Refrigerate dough for at least 1 hour.
Using a tablespoon or #40 cookie scoop, form cookie dough into 1-inch balls. Roll balls in coconut sugar until fully coated. Place onto prepared cookie sheets.
Bake cookies for 8–10 minutes, or until edges of the cookies are set and tops are crackly. Cool in pan for about 10 minutes.
Sugar and Spice Cookies
—Makes 36 cookies.
Ingredients
3 cups sprouted flour
1½ teaspoons baking powder
½ teaspoon baking soda
½ teaspoon sea salt
1–1½ teaspoons ground cinnamon
½ teaspoon ground allspice
¼ teaspoon ground nutmeg
¼ teaspoon ground cloves
1 cup unsalted organic butter, softened
4 oz. full fat organic cream cheese, softened
½ cup coconut sugar
1 large pastured egg
1 teaspoon vanilla extract
Instructions
Whisk together flour, baking powder, baking soda, salt, and spices. Set aside.
Using electric mixer on medium speed, beat butter, cream cheese and coconut sugar until light and fluffy. Add egg and vanilla. Mix well. Reduce mixer speed to low. Gradually add flour mixture, mixing just until combined. Cover dough and refrigerate for 1 hour.
Preheat oven to 350°F. Line baking sheets with parchment paper or silicone liners.
Using 2 tablespoons of dough at a time, roll the dough into balls. Place 2 inches apart on prepared baking sheets. Bake 12–14 minutes, or until edges are lightly browned.
Leave on pans and cool on wire racks for 5 minutes, then transfer cookies directly to racks to cool completely.
Heirloom Maple Meltaways
Ingredients
1 cup (2 sticks) unsalted organic butter
½ cup organic maple syrup
2 cups sprouted whole wheat pastry flour
¼ teaspoon mineral salt
Pecan or walnut halves (optional, for cookie tops)
Instructions
Preheat oven to 350°F. Line a cookie sheet with parchment paper.
Blend butter and maple syrup until creamy. Add flour and mineral salt and combine.
Using a tablespoon, form dough into balls and place 2 inches apart on cookie sheet.
If desired, gently press a walnut or pecan half on the top of each cookie. Bake 10–12 minutes.
Almond-Butter Cookies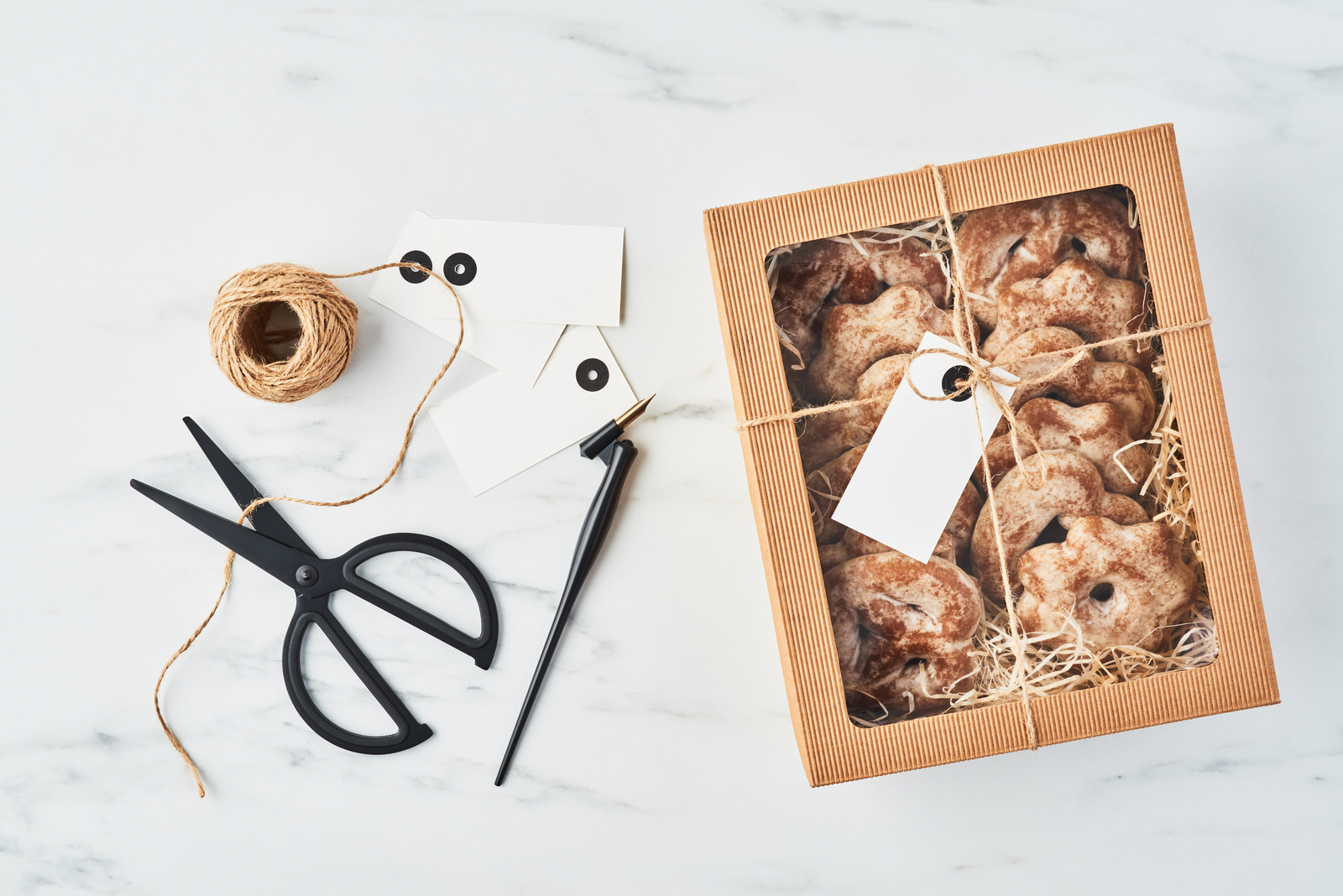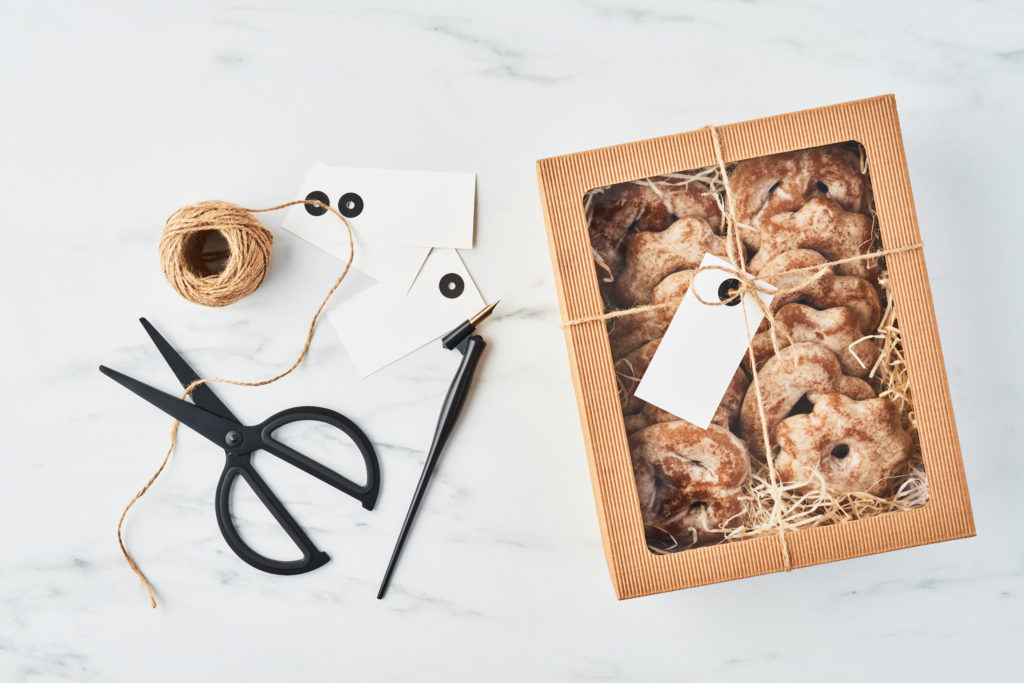 —Makes about 3½ dozen cookies.
 Ingredients
1¼ cups organic white whole wheat flour
½ teaspoon baking powder
½ teaspoon baking soda
¼ teaspoon sea salt
½ cup (1 stick) organic unsalted butter, softened
½ cup granulated coconut sugar, plus more for sprinkling tops of cookies
1 cup smooth crispy almond butter
1 large pastured egg
1 teaspoon vanilla extract
 Instructions
Preheat oven to 350°F. Grease or line cookie sheets.
Whisk together flour, baking powder, baking soda, and salt in a medium-sized bowl. Set aside.
Using a handheld mixer, beat butter and coconut sugar until smooth (do not overmix). Mix in crispy almond butter until just blended. Add egg and vanilla and mix until just blended. Gradually add flour mixture until just blended.
Using a cookie scoop or tablespoon, place tablespoonful-sized balls of dough onto prepared cookie sheets. Using a fork, lightly make a crisscross pattern on top of each cookie. (Be careful not to over-flatten.) Sprinkle each cookie lightly with coconut sugar.
Bake cookies, one pan at a time, 14–16 minutes, or until lightly browned. (Keep remainder of dough in fridge until ready to bake.)
Cool cookies on pan on wire rack for about 5 minutes, then transfer directly to rack to cool completely.
 Sugar-Free No-Bake Coconut Cookies
—Adapted from Nicole Eckman, RD
 Ingredients
1½–2 cups unsweetened coconut flakes
2 tablespoon raw carob powder (optional)
½ cup coconut oil, slightly melted
¼ teaspoon vanilla extract
1 tablespoon organic almond or peanut butter (optional)
Instructions
Pulse all ingredients in blender or food processor, stopping to scrape down the sides and bottom, until creamy. (If mixture is too dry, increase coconut oil 1–2 tablespoons at a time, but don't let it get too runny. Larger coconut flakes can also cause dryness, so adjust that amount as well if needed.)
Line a cookie sheet with parchment paper (or use a stoneware cookie sheet, which requires no paper).
Scoop the dough a tablespoon, or a bit more, into the palm of your hand and squeeze into the shape of a small ball. The dough should be sticky enough to stay together.
Place coconut balls onto cookie sheet. Flatten gently into round "cookies." Store in fridge or freezer until solid. Depending on the heat in your kitchen, these no-bake cookies can usually be left on the counter after they've been frozen.
Special medicinal effect: Eat these as a snack as soon as you are aware of a hypoglycemic event, or in time to prevent one.
These no-bake, no-sugar cookies are a great way to get more coconut oil into your diet. And, as noted above, they are good to have around should you feel a hypoglycemic event coming on, and or to prevent one. Children love these cookies, and they're good for getting some antimicrobial properties down a child with a cold. Also, because they contain no sugar, they make for a safe snack. If you get slightly nauseous when you eat them, it may be an indication that you have a gallbladder or bile issue that's preventing you from digesting fat properly.
As Promised, Some Original Cookie Recipes from What's Cooking America
Cookies: One pound fugar boiled flowly in half pint of water, fcum well and cool, add 1 tea fpoon perlafh, diffolved in milk, then two and a half pounds of four, rub in 4 ounces of butter, and two large fpoons of finely powdered coriander feed, wet with above; make rolls half an inch thick and cut to the fhape of pleafe; bake fifteen or twenty minutes in a flack oven — good three weeks.
Christmas Cookery: To three pound of flour, fprinkle a tea cup of fine powdered coriander feef, rub in one pound of butter, and one and half pound fugar, diffolve one tea fpoonful of pearlath in a tea cup of milk, kneed all together well, roll three quarter of an inch thick, and cut or ftamp into fhape and fize you pleafe, bake flowly fifteen or twenty minutes; tho' hard and dry at firft, if put in an earthern pot, and dry cellar, or damp room, they will be finer, fofter and better when fix months old.
[xyz-ihs snippet="Begin-Authors-Note"]
Afterthoughts from the Traditional Cook…
Animal crackers and cocoa to drink,
That is the finest of suppers I think;
When I'm grown up and can have what I please
I think I shall always insist upon these.
What do YOU choose when you're offered a treat?
When Mother says, "What would you like best to eat?"
Is it waffles and syrup, or cinnamon toast?
It's cocoa and animals that I love most!
The kitchen's the cosiest place that I know;
The kettle is singing, the stove is aglow,
And there in the twilight, how jolly to see
The cocoa and animals waiting for me.
Daddy and Mother dine later in state,
With Mary to cook for them, Susan to wait;
But they don't have nearly as much fun as I
Who eat in the kitchen with Nurse standing by;
And Daddy once said, he would like to be me
Having cocoa and animals once more for tea.
—"Animal Crackers" by Christopher Morley
[xyz-ihs snippet="End-Authors-Note"]
Disclaimer from Maria Atwood, CNHP: I am a Certified Natural Health Professional, CNHP, not a medical doctor. I do not diagnose, prescribe for, treat, or claim to prevent, mitigate, or cure any human diseases. Please see your medical doctor or health practitioner prior to following any recommendations I make in my blog posts or on my website.

Images from iStock/evgenyatamanenko (main), Anna Pustynnikova (coconuts), xMarshall (cookie box), Alatielin (gifts). 
Related Topics
healthy desserts | healthy holiday treats | healthy recipes