The most forgettable vegetable is currently having its day in the limelight (or day in the sun, if you prefer). Kale was in, but now it's so last year. Brussels sprouts were all the rage—but after roasting them in the oven, they gave many of us gas. (Which says more about the state of our GI tract than it does about this nutritious-rich food.)
What would be your guess for this year's hot new star? It's cabbage! A humble vegetable, long-lasting in the fridge, green or red, served raw (coleslaw), fermented (sauerkraut), braised, boiled, stir-fried, and now—surprise—grilled. (Considering how cooked cabbage smells in the house, I can't believe how long we've overlooked grilling it outside.)
Long ago, I wrote about the benefits of sauerkraut in my blog post "Magical Sauerkraut." I call it magical because it turned out to be a remedy for England's scurvy dilemma in the 18th century. Before Captain Cook's sea voyage on the HMS Endeavor, the ship was laid in with thousands of barrels of the precious stuff!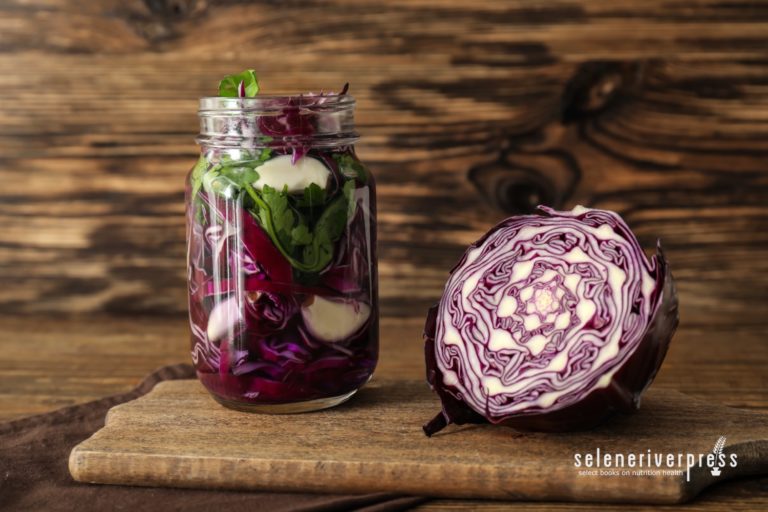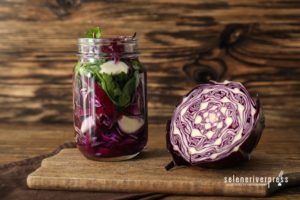 A century later, "sour" cabbage (aka fermented sauerkraut) was the gem of the Pennsylvania Dutch when they arrived in the New World, and their practice of preserving cucumbers and cabbage with salt only is still in use today. (But that, my readers, is a pickling post for another time.)
While there is still some summertime left, let me introduce a cabbage dish that you can easily cook to perfection on your grill. They way you slice the cabbage into "steaks" is important for this recipe. In fact, vegetarians have told me that the steaks help impart a meaty texture.
Cabbage Steaks
Chef's note: Grilling cabbage this way lends it a smoky flavor without any aroma of sulfur, and the appealing mouthfeel is both tender and crunchy. My favorite toppings are fresh salsa (pico de gallo) and sour cream, but mix it up with any combination of toppings that you prefer. Happy grilling!
Ingredients
2 large green cabbages
Sea salt and black pepper
¼ cup olive oil
1 (6 oz.) jar hot pepper jelly combined with 1 tablespoon apple cider vinegar (alternately, use 1 jalapeno, seeded and finely minced, combined with a ½ cup or more of honey)
Toppings: Fresh salsa (pico de gallo), grilled onions, guacamole, sour cream, or other toppings of your choice
Instructions
Remove the tough outer leaves of the cabbage, keeping the core intact. Slice the cabbage laterally into five or six steaks, about 1½- to 2-inches thick each.
Heat grill to medium and spray or oil the grates. Season both sides of cabbage with sea salt and black pepper.
Combine olive oil with either the hot pepper jelly mixture or the jalapeno honey. Brush over one side of each steak, and lay the brushed side down on the grill.
After about 6 minutes, or until slightly charred, carefully turn the steaks. Brush the second side with the hot pepper jelly or jalapeno honey. Cook an additional 5–6 minutes.
Remove from grill. Let rest before adding the toppings of your choice.

Images from iStock/wmaster890 (grilled cabbage) and iStock/serezniy (fermented cabbage)