Many years ago, at a Christmas party, the hostess served a dish called Shrimp Dijon. It was delicious. I live in Chicago, and this dish is a favorite served in many restaurants, but none are as good as the first time I tried it. Not only that, but the restaurant versions had no Dijon mustard that I tasted. They might as well have called it Shrimp Scampi. What's the difference? Can you tell me what's missing from this famous dish?
—Annalisa I., Chicago
I love writing about recipes from world's fairs, which were once called world expositions. Indeed, over the years of my column I've received at least a dozen requests for foods that became household stars after first being introduced at one of these events. The recipe you're asking about is indeed a famous Chicago dish that's served in many restaurants. It's even been featured on television shows such as Guy Fieri's Diners, Drive-Ins and Dives (or just Triple D to fans of the show).
My research—and I love doing this—uncovered that the 1893 Chicago World Exposition gave us this dish, and it was originally spelled as "Shrimp de Jonghe." It was developed by two immigrant brothers from Belgium who introduced their own Dijon mustard at the fair and at their newly opened restaurant.
A record 27 million people came to this particular fair during its six-month run, held in honor of the 400th anniversary of Columbus landing on the shores of the Americas. Frederick Olmstead, the man responsible for Central Park in New York, was one of the famous landscapers behind the massive fairground and its temporary buildings spread out over many acres. Now that's interesting! And, as I'm fond of saying, another post waiting to be written.
Imagine the world at peace, before the horrors of World War I and the dreaded Spanish Flu of 1918. Life was less complicated, and events like the World Exposition drew record crowds.
After some surfing, Annalisa, it soon became apparent that you are right. None of the recipes I found online for Chicago's Shrimp Dijon called for mustard in the ingredients—but then, finally, I found one that did. After kitchen testing it, I fell in love with it.
Shrimp de Jonghe
Chef's note: This is easy enough to prepare for a holiday table and can be served warm or at room temperature. It is also unbelievably rich and doesn't require much in the way of an accompaniment.
A simple green or arugula salad (my favorite) and some crusty bread to sop up the sauce would be perfect. My wine suggestion is an elegant chardonnay. But, of course, you should serve what you like best. Makes for 4 servings.
Ingredients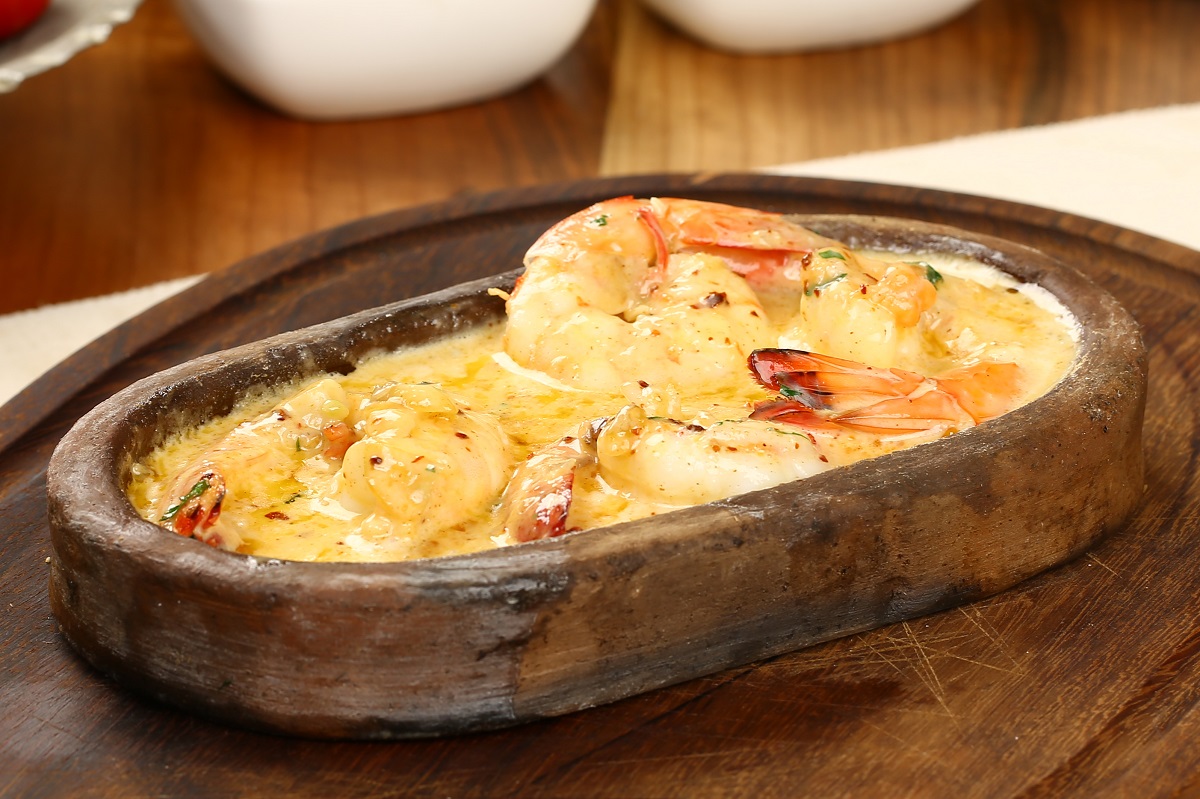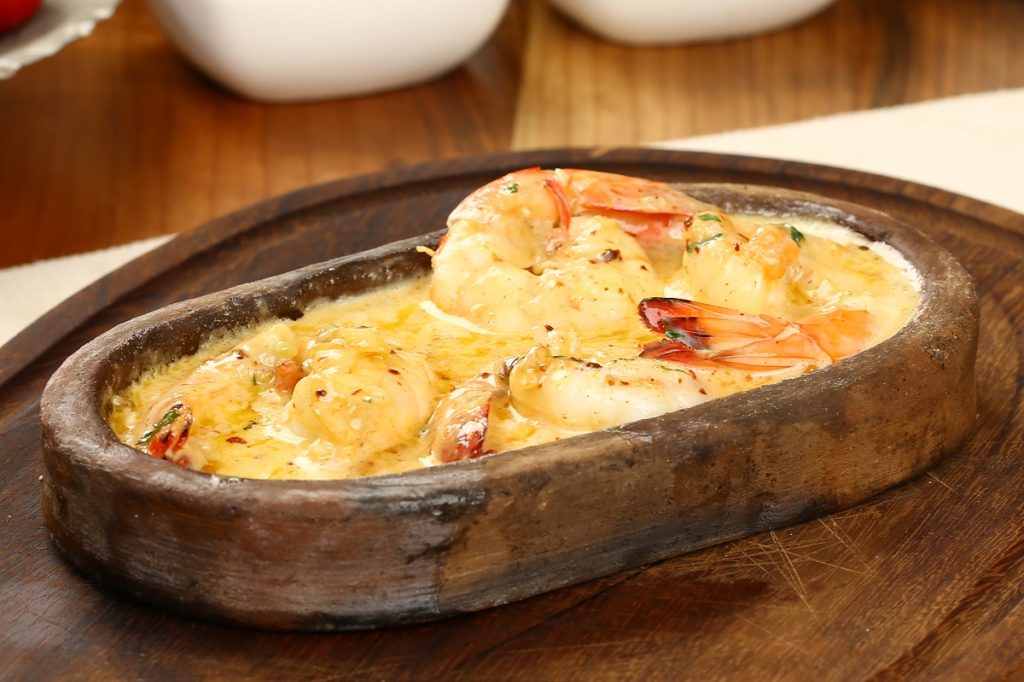 ½ cup olive oil
1 teaspoon sea salt
2 tablespoons Dijon mustard
1 teaspoon Coleman's Dry Mustard (optional)
2–4 garlic cloves, minced very fine
½–¾ cup butter, very soft
¼ teaspoon each ground thyme, cayenne pepper, black pepper
⅓ cup flat leaf parsley, chopped
½ cup sherry
2 lbs. (about 18) extra-large shrimp, cleaned and deveined
1 cup panko breadcrumbs (optional)
Dash paprika
Instructions
Preheat oven to 350°F. Butter a large, shallow casserole (about 9×13).
Combine olive oil with sea salt, Dijon mustard, Coleman's Dry Mustard (if using) and mix well. (It takes a little stirring to homogenize this mixture.)
In a separate bowl, mix the garlic, butter, spices, parsley, and sherry.
Add olive oil-mustard mixture to the garlic-butter mixture. Scrape over the shrimp and mix thoroughly with a large spoon or your hands.
Pour into the buttered casserole. Dot with the panko breadcrumbs if you desire. (I did not.) If using, sprinkle paprika over the casserole.
Bake 20 minutes, or until sizzling, but be careful too not overcook the shrimp.
Happy holidays!

Images from iStock/Deagreez (main), myasinirik (post). 
Related Topics