Ask Chef Phyllis:
It's come to my attention after some reader emails that most of you think the slow cooker is a strictly wintertime vessel. After all, nothing sounds better on those cold winter mornings than coming home to chili con carne or a thick, hearty split pea soup. But to say that the slow cooker is only for cold days couldn't be further from the truth.
Why not use your slow cooker in the summertime? Maybe you don't need an extra pair of hands in your kitchen, but I know I do. Also, you may not be aware that the slow cooker uses little energy. It doesn't need watching once programmed, and it's an easy, one pot cleanup. (Though I've been known to soak the slow cooker liner in the sink overnight too.)
My slow cooker has come to my rescue when I needed it most—winter and summer alike. So here's my advice: don't turn on the big oven, give your backyard grill break, and dust off your slow cooker for summertime use.
We're going to make Slow Cooked Italian Beef (also called Mediterranean Beef) for two meals. (Now there's a novel idea: cook once and eat twice. Where have I heard that before? It must surely the makings of yet another post.)
This meal is easy to prep. Just turn on your slow cooker in the morning for a carefree meal whenever you want. And you don't even have to heat up the kitchen. The beef will almost fall apart, or you can easily shred it with two forks for barbecue sandwiches. Serve on fresh brioche rolls for a quick dinner with baked beans and some jalapeno-spiked coleslaw. Or serve the very tender beef cubes in their sauce over your favorite pasta or rice with a salad of baby greens or arugula and a light vinaigrette dressing. A completely different but delightful meal as well.
Slow Cooked Italian Beef
Chef's note: The beef will be super tender but hold its shape (unless you shred it for the barbecue sandwiches), and the artichokes and olives will nearly disappear into this very fragrant sauce. Your family will note the flavor, but it will be our secret ingredient. This is a great way to welcome back the slow cooker to your summertime kitchen.
Ingredients
3 tablespoons olive oil
3 tablespoons butter
4–4 ½ lbs. stewing beef, cut into 1-inch cubes (I used chuck)
1 tablespoon sea salt, plus more to taste
1 tablespoon coarsely ground black pepper, plus more to taste
1 (15 oz.) can artichoke hearts, drained
1 (24 oz.) jar of your favorite homemade or store-bought tomato sauce (I used homemade)
1 (15 oz.) can petite fire-roasted diced tomatoes
1 quart of beef stock (in the box)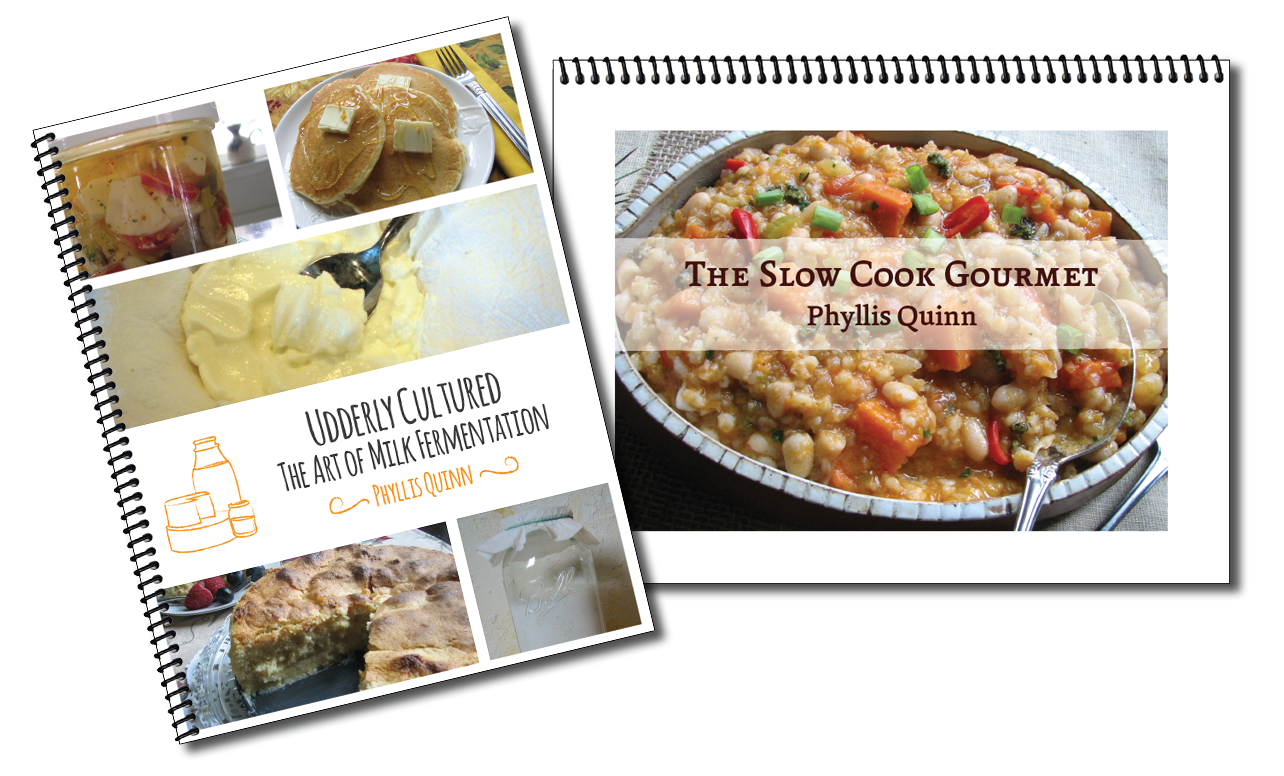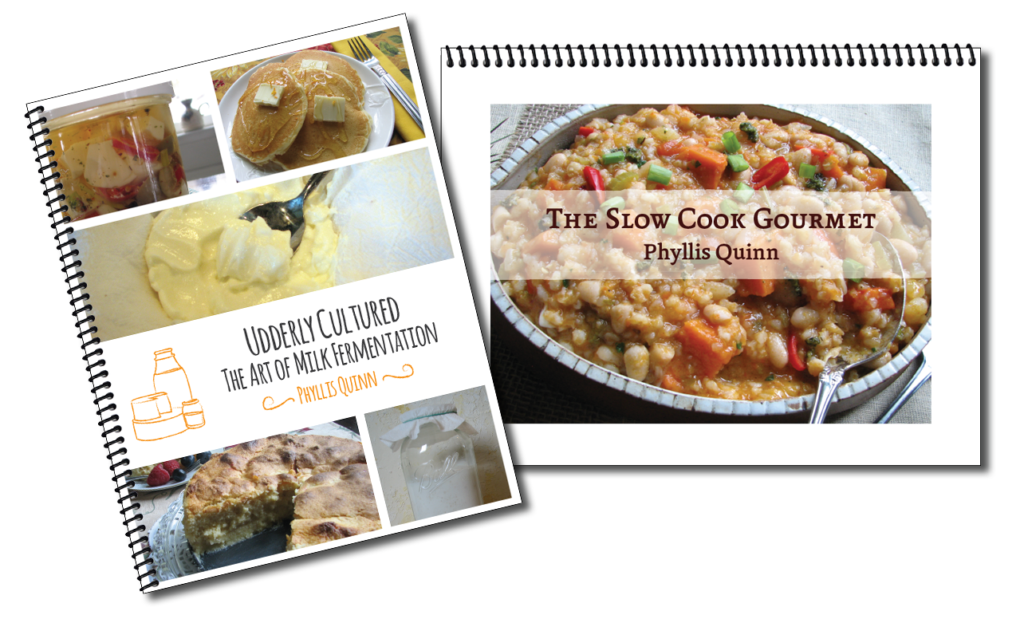 1 teaspoon crushed red pepper flakes
1 teaspoon each dried oregano, basil, and summer savory, or 3 teaspoons Italian seasoning blend
1 small jar of black olives, sliced and drained
1 small jar of green olives with pimentos, sliced (optional)
Special equipment: 6-quart slow cooker
Instructions
Set slow cooker to high. Add olive oil and butter and heat until hot, about 15 minutes.
Rub beef cubes with salt and pepper. When the oil and butter are hot, add in beef and stir to coat.
Add artichoke hearts to the pot. Add tomato sauce, diced tomatoes, beef stock, and seasonings, including the red pepper flakes. Mix everything well into the beef.
Add black olives and, if using, green olives. Stir well.
Turn slow cooker down to low and cook for 8 hours.
From now until September 1, 2019, give yourself (and your friends!) the gift of Phyllis Quinn's amazing cookbooks for 15% off with coupon code QuinnBundle, or click here to add both cookbooks to your cart! (Coupon is automatically applied.)

Image from iStock/Bartosz Luczak.
Related Topics
healthy recipes | slow cooker recipes