Ask Chef Phyllis:
About two years ago, my company sent me to Bangkok, Thailand. Instead of the European style food that was available, I chose to enjoy local Thai foods from street vendors. Sad to say in all the specialties I tried, I only recognized the flavors of garlic and ginger in the dishes I ordered. When I asked a vendor the name of a particular chicken dish I liked, he replied that it's called "Thai chicken." It had many fresh vegetables but not a lot of meat and was served with a spicy pork meatball nestled in pineapple rings, and oranges wrapped in small paper cups. All the vendors had a similar specialty. They were more like appetizers than full meals, so I tried them all and found out that most of them were really the same with a few variations.
It was very hot in Thailand and ice-cold drinks were very available. One was a fresh-squeezed watermelon cocktail, but the drink I liked the most was a thick milkshake—with no milk or cream in it at all. Can you help with any of these recipes?
—Richard Elmsley, Cleveland, OH
What a great opportunity to try some of the specialties of Thailand. Street vendors abound in Asian countries, and the food is fresh and quick. The chicken dish you ate is indeed called "Thai chicken" or "Thai-style chicken," and it's very popular. The appetizer you mention has a lovely name: Galloping Horses. The recipe I include below features a sweet-and-sour taste, spicy pork meatballs, and contrasting flavors of fresh fruit (served in small cupcake papers), plus flavors of ginger, garlic, cumin, and coriander. The iced non-milk drink is coconut milk with a twist. I'm not sure which flavor you drank, but the following version is for a slightly sweet ice-cold drink with a unique flavor made by soaking Jasmine or roses overnight. I hope all of the following recipes help you relive your Thailand experience.
Thai Style Chicken
Ingredients
2-inch piece of fresh ginger, peeled
5 cloves garlic
2 boneless chicken thighs, cut into strips
2 boneless chicken breasts, cut into strips
2 tablespoons ground cumin
2 tablespoons ground coriander
½ cup full-fat coconut milk (not light)
¼ cup olive oil, duck fat, or schmaltz
1 can sliced or whole water chestnuts
½ cup each snow peas, broccoli florets, sliced green onions (white and green parts), and diced red bell pepper, or 1 package frozen organic Asian vegetables
1 bunch green onions, sliced, for garnish
¼ cup chopped fresh cilantro, for garnish
Cellophane noodles (optional)
Special equipment: A small food processor such as an Oskar.
Instructions
Place the ginger and the garlic in the bowl of the processor, and pulse until well minced.
Add 2 pieces of the chicken-thigh strips and continue to grind. Remove from the processor to a covered container.
Add the rest of the chicken strips to the container. Next add ground cumin, coriander, and coconut milk, mixing well to coat the meat. Store in the refrigerator for at least 1 hour.
Heat the olive oil, duck fat, or schmaltz in a wok or frying pan.
Add the meat mixture, and stir fry for 3–4 minutes, until the meat is slightly cooked.
Add the water chestnuts and vegetables all at once, and stir fry for about 3–4 minutes. Plate the chicken and keep it warm. If desired, serve with cellophane noodles.
Galloping Horses
Ingredients
½ pound pork (both lean and fat), minced
5 cloves garlic, minced
3 tablespoons lard, sesame oil, or olive oil
1 teaspoon each ground cumin, ground coriander, and palm coconut sugar
1 fresh chili, seeded and minced (optional)
1 anchovy, minced (optional)
|6 pineapple slices
12 orange segments
Sliced green onions
Fresh cilantro leaves
Instructions
Combine the minced pork, garlic, and 1 tablespoon of lard or oil. Add the spices and, if desired, the chili and anchovy. Stir until well incorporated.
Roll the meat into 6 equal-sized round meatballs. Heat 2 tablespoons of oil in the wok or frying pan and fry the meatballs. Drain on paper towels.
Place one pineapple slice and two orange slices in the paper wrapper or cupcake liner. Add the meatball and garnish with sliced green onions and cilantro. Serve immediately as an unusual hors d'oeuvre, or with the Thai Style Chicken and steamed rice.
Coconut Smoothie
The following recipe makes 4 large drinks. In Thailand, this drink is sometimes served green, thanks to the addition of food dye. But we like this smoothie so much more without it.
Ingredients
4 cups coconut milk
2 cups water
4 tablespoon coconut palm sugar
Jasmine flowers or roses, soaked overnight in water, or 6 drops jasmine or rose concentrate
2 tablespoons arrowroot or mung bean powder
Crushed ice
Instructions
In a sauce pan set over low heat, Add the coconut milk and water to a saucepan set over low heat. After 5 minutes, add the sugar, stirring until it dissolves.
Add the jasmine or rose concentrate, then the arrowroot. Stir well. Remove from heat and allow to cool completely.
In a blender, add 1 cup of the crushed ice to 2 cups of the coconut milk mixture. Blend until frothy and combined. Serve immediately with a jasmine or rose blossom.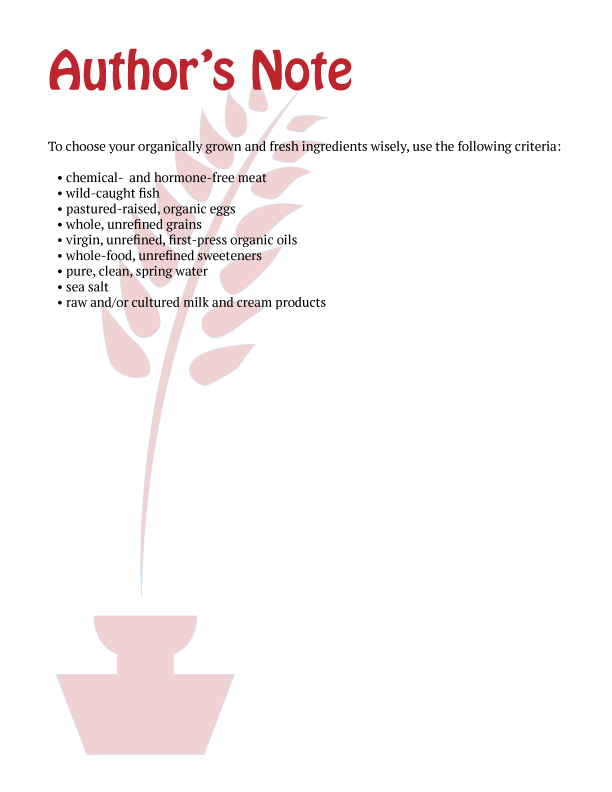 Related Topics
healthy recipes | whole food nutrition | whole food recipes