In July of 2014 I wrote an article titled "To Gluten or Not to Gluten," which was published in the Summer 2014 issue of Wise Traditions in Food, Farming, and the Healing Arts, the quarterly journal of the Weston A. Price Foundation. To say that it received a huge response, both positive and negative, is an understatement. I learned that people aren't happy campers when you give a negative review about something they think is a healthy food!
At the time it seemed that we were at the height of the almond flour craze, which many cooks still use because they believe it accomplishes two goals: 1) it provides an alternative to gluten-containing flour; and 2) it can still make soft, nearly white breads and many desserts! Forget that almond flour isn't a healthy food, as this article detailing five great reasons to avoid almond flour shows.
 Personal note: Allow me to distinguish almond flour from crispy almonds, the delicious, healthy, brined nuts advocated by Sally Fallon Morrell in Nourishing Traditions (p. 515). Almond flour doesn't provide even a close approximation of the health value of crispy almonds.
In "To Gluten or Not to Gluten," I argue that making breads and other baked goods as our ancestors did—with a sourdough starter, heritage or landrace grains, and dough that has been allowed to ferment overnight—provides us with genuine full body nutrition. Unless you're diagnosed with Celiac disease, you're more than likely to be able to consume them without any symptoms of gluten intolerance.
Additionally, my article provides a pathway to healing the gut, as suggested by Sally Fallon Morrell, in the event that you still experience gluten intolerance but don't have Celiac disease. This is a must-read article for anyone sincerely considering a return to gluten-containing grains.
 My Search for Healthy, Gluten-Free Grains
My favorite gluten-free choice isn't a grain at all. It's coconut flour, which is made from coconut meat. Because you can make so many types of bread and desserts with this superfood, I'm including it with a few other options that I truly enjoy.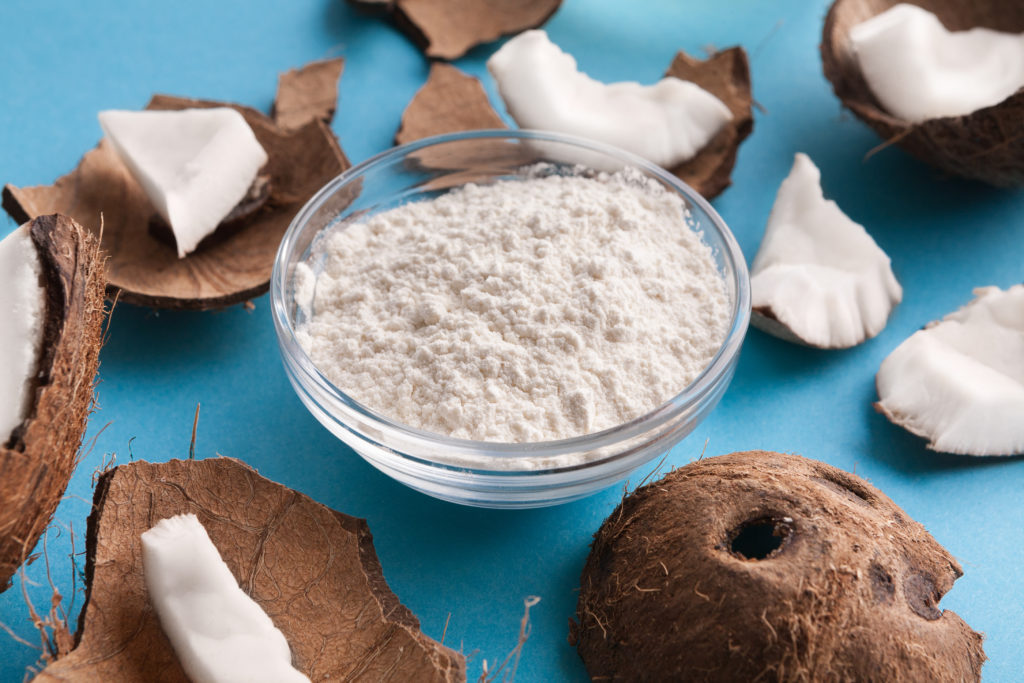 Below is my list of fantastic ancient foods that are loaded with nutrition and contain no gluten. Cooking with them is a wonderful experience. Now I can mix my sourdough organic whole grain wheat, spelt, emmer, and einkorn flour with some of my favorite gluten-free choices—and I don't need to use almond flour at all.
Hopefully this will give you a mouthwatering urge to hightail it down to your favorite health food store or order online and start stocking up on these highly nutritious grains.
Gluten-Free Foods Worthy of the Label "Healthy"
This list includes grains, seeds, and other healthy grain-like options (such as coconut flour) that are traditionally used for making bread, porridge, and other nutrient dense dishes. I've provided quotes that detail some of their nutritional highlights and supply great recipe links for each of them. Enjoy!
Buckwheat: "Buckwheat's lipid-lowering activity is largely due to rutin and other flavonoid compounds. These compounds help maintain blood flow, keep platelets from clotting excessively (platelets are compounds in blood that, when triggered, clump together, thus preventing excessive blood loss, and protect LDL from free radical oxidation into potentially harmful cholesterol oxides. All these actions help to protect against heart disease." (Personal note: Learn more about buckwheat here.)
Amaranth: "Amaranth is a good source of a number of essential vitamins and minerals that you need for good health, including B vitamins, calcium, iron and zinc. The B vitamins help your body turn the food you eat into energy, as well as make blood cells. As a good source of calcium, amaranth helps keep your bones and teeth healthy and strong. The iron in the grain assists with the transportation of oxygen throughout your body, and the zinc helps your body heal cuts."
Sorghum: "Sorghum is a powerhouse in terms of nutrients. When included in the diet, it can provide vitamins like niacin, riboflavin, and thiamin, as well as high levels of magnesium, iron, copper, calcium, phosphorous, and potassium, as well as nearly half of the daily, required intake of protein and a very significant amount of dietary fiber (48% of the recommended intake)."
Teff: "The teff seed is very tiny, measuring less than one millimeter in diameter. A handful of teff is enough to plant a large area. Teff is a high fiber food and a strong source of protein, manganese, iron and calcium. The array of vitamins and minerals found in teff contribute to its role as a healthy, weight-managing and bone-strengthening food."
Millet: "Although oats have been widely publicized for their heart-protective properties, millet is a grain that should also be included on your list of heart-healthy choices because of its status as a good source of magnesium. Magnesium has been shown in studies to reduce the severity of asthma and to reduce the frequency of migraine attacks. Magnesium has also been shown to lower high blood pressure and reduce the risk of heart attack, especially in people with atherosclerosis or diabetic heart disease."
Coconut flour: "Coconut flour is an incomparably unique and tasty alternative to wheat and other grain flours. The fine white meal is produced from grinding the dried white internal meat of the coconut. Easily used for delicious baked goods, tasty snacks or hearty main dishes, coconut flour has a distinctive nutrient and fiber composition that sets it apart from more commonly seen rice, soy, nut, potato and corn-based flours. As described by Dr. Bruce Fife in his research-supported cookbook Cooking with Coconut Flour, it offers distinctive qualities and health benefits that make it a truly desirable culinary tool."
 In addition to being gluten-free, coconut flour is high in indigestible fiber, rich in trace minerals, and hypoallergenic.
Recipe Time!
You can make so many wonderful gluten-free recipes from these six truly healthy foods. Following are some recipe links for your easy referral, followed by my adaptation of my favorite coconut flour bread:
Coconut Bread, Plain and Simple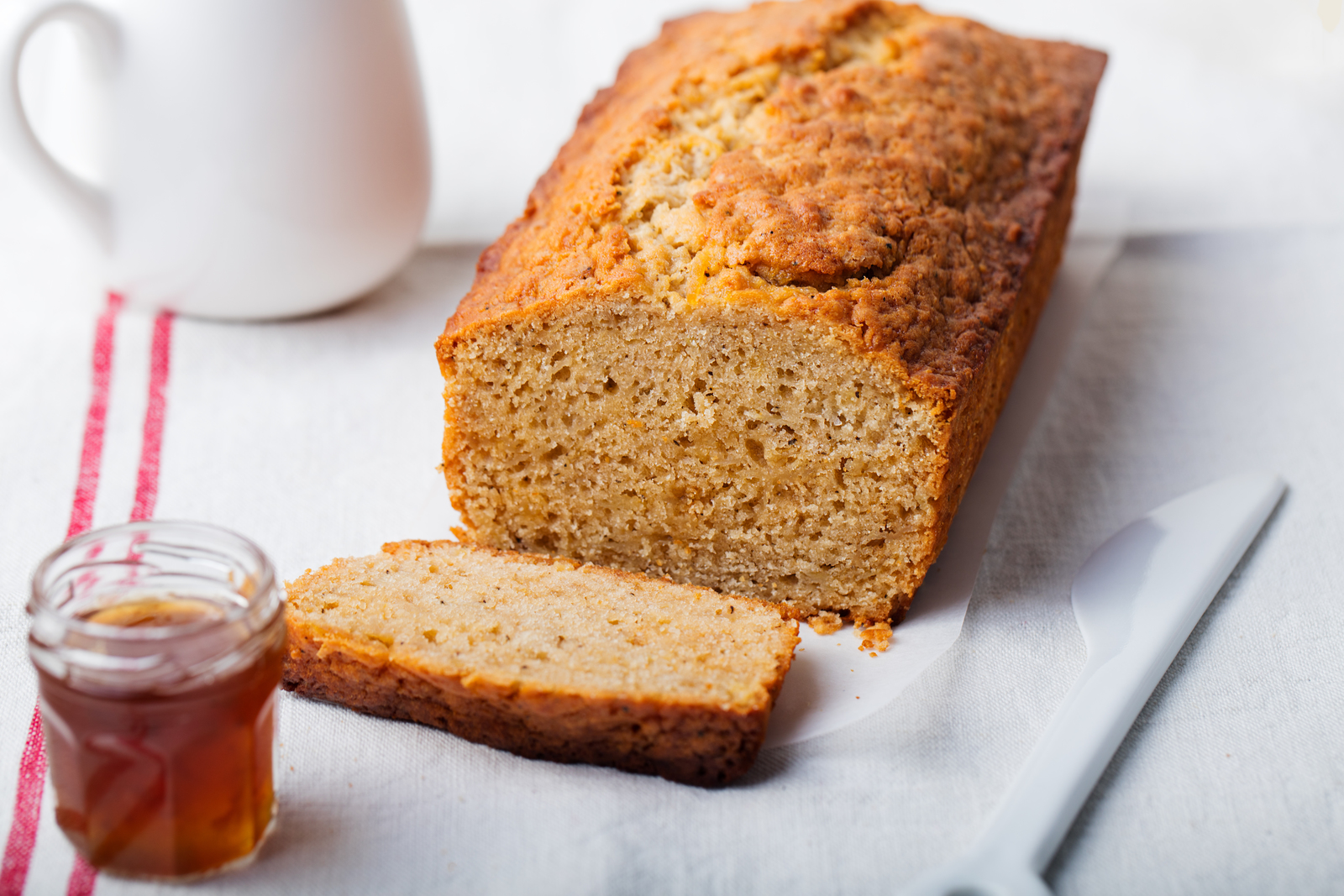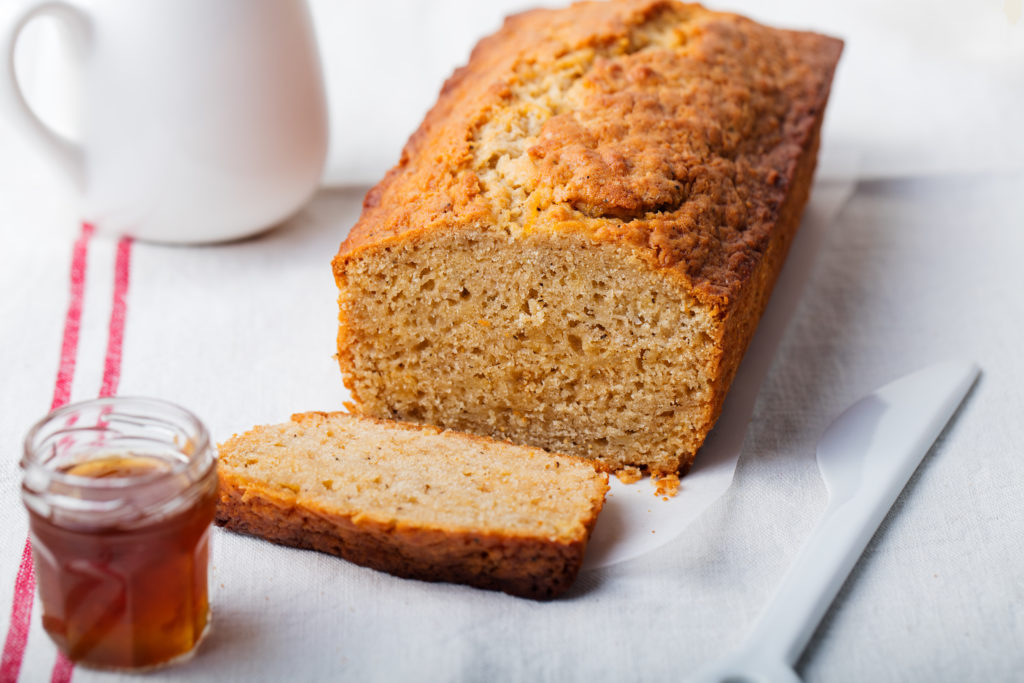 —Adapted with permission from Dr. Bruce Fife from his book Cooking with Coconut Flour. Wanna lose weight? This recipe contains indigestible fiber. It's also delicious and will give you a fun way to eat resistant starch. Made with full-fat coconut flour, it's a ketogenic recipe when you eliminate the honey. Use it much like regular bread or in lieu of pound cake. Since coconut flour is gluten free, the leavening comes from the eggs and baking powder.
 Ingredients
12 whole eggs
1 cup butter, slightly melted
¼ cup honey, or less to taste (optional)
1 teaspoon salt
1½ cups sifted coconut flour
2 teaspoons baking powder
Instructions
Preheat oven to 335°F. Blend together eggs, butter, honey (if desired), and salt.
Combine coconut flour with baking powder. Whisk thoroughly into batter until there are no lumps.
Grease loaf pan liberally with coconut oil. Bake in the middle of the oven until bread is nicely browned, approximately 1 hour. (Bread is done when it reaches 190°F, and/or when a toothpick comes out clean.)
Remove from oven. Transfer loaf pan to a rack and allow to cool completely in the pan. With one hand on top of the bread, gently turn pan over to release the loaf.
[xyz-ihs snippet="Begin-Authors-Note"]
Afterthoughts from the Traditional Cook
Once upon a time, a very nice but unhealthy family, the Smiths, lived around the corner from a very nice and healthy family, the Johnsons. For many years their children played together, and the mothers occasionally talked over their fences. But the Johnsons noticed there were also many times when the Smith parents were fatigued at the end of a day's work. And the Smith children, especially in the winter, would get sick and couldn't come out and play with the Johnson children, who never seemed to get sick at all.
Noticing how pale and sickly the Smith children were, the Johnsons knew in their hearts that they weren't eating properly. So on one bright summer day, the Johnsons invited the Smiths over for a backyard picnic.
When they arrived, the Smith children immediately started looking for the potato chips and hot dogs and chocolate cake and ice cream. Politely, the Johnsons explained the dangers of those highly processed foods and instead offered homemade baked potato chips, grass-fed beef, and free-range, skin-on, organic chicken fried in lard from their local farmer. They even provided homemade sourdough bread so everyone could make their own sandwich—with lots of homegrown bitter herbs to use instead of lettuce. Last but not least, for dessert they served everyone homemade ice cream that they made with fresh raw cream and organic blueberries.
The Smiths had an amazing transformation. Everyone played ball until after sunset, and nobody got tired or worn out. The next day, Mrs. Smith paid a visit to Mrs. Johnson and started asking questions about the glorious meal they had had the night before.
 At that moment Mrs. Johnson knew that somewhere out there, in the yonder edges of space and time, there had been healing in the hearts and minds of the Smith family. And she knew they would be seeing much more of each other as now both families were traveling in the same direction. "Life is at its best when we set a good example."
When is the last time you invited a nice but unhealthy family to a backyard picnic or a great, healthy Sunday dinner?
[xyz-ihs snippet="End-Authors-Note"]
Note from Maria: I am a Certified Natural Health Professional, CNHP, not a medical doctor. I do not diagnose, prescribe for, treat, or claim to prevent, mitigate, or cure any human diseases. Please see your medical doctor prior to following any recommendations I make in my blogs or on my website.

Images from iStock/ThitareeSarmkasat (main image), Milkos (coconut flour), AnnaPustynnikova (bread loaf).