Ask Chef Phyllis:
I was at a backyard BBQ and the big news was a "beer can" chicken. Well, a few of them. They were cooked on something that looked like my mom's angel food cake pan, but it was really just a cookie sheet and an empty tall beer can. The chicken looked ridiculous perched on the beer can, but it tasted incredible and had the best you-want-to-eat-it-all CRISP skin. Let me tell you, it was delicious, and I've never had chicken that good since. It was a whole chicken and my mom usually buys chicken breasts and bakes or grills them. Can you fill me in on this?
—Melissa Gowen, Council Bluff, IA
Good for you for branching out and trying something new! Beer can chicken is really more of a style of cooking than it is an actual recipe. Although there are dozens of ways to make it, with the only real difference in the seasonings, the method of cooking pretty much stays the same. The vertical roaster makes all the difference. Whether you cook the beer can chicken on an outdoor grill or in your oven, this technique produces a crispy skin all around and juicy meat with fall-off-the-bone tenderness. Most people who use an outdoor grill will place the chicken on a real beer can or an aluminum holder available at most retail stores. I don't use or encourage the use of aluminum vessels for cooking because they contaminate your food with toxic metals. But I like the new ceramic or stainless steel roasters. Some models have a hollow reservoir that holds the chicken up, which you may fill with beer, wine, or aromatics that flavor the meat. Other types of vessels use a pedestal to hold the chicken upright. Whichever type you choose should do the job well.
Recently I read an article about the five foods you should teach your children to cook for survival, and it included instructions on how to roast a chicken. I think the following recipe is the very best way to roast a chicken beer can style, with a ceramic chicken roaster on a flat roasting pan rather than an actual beer can.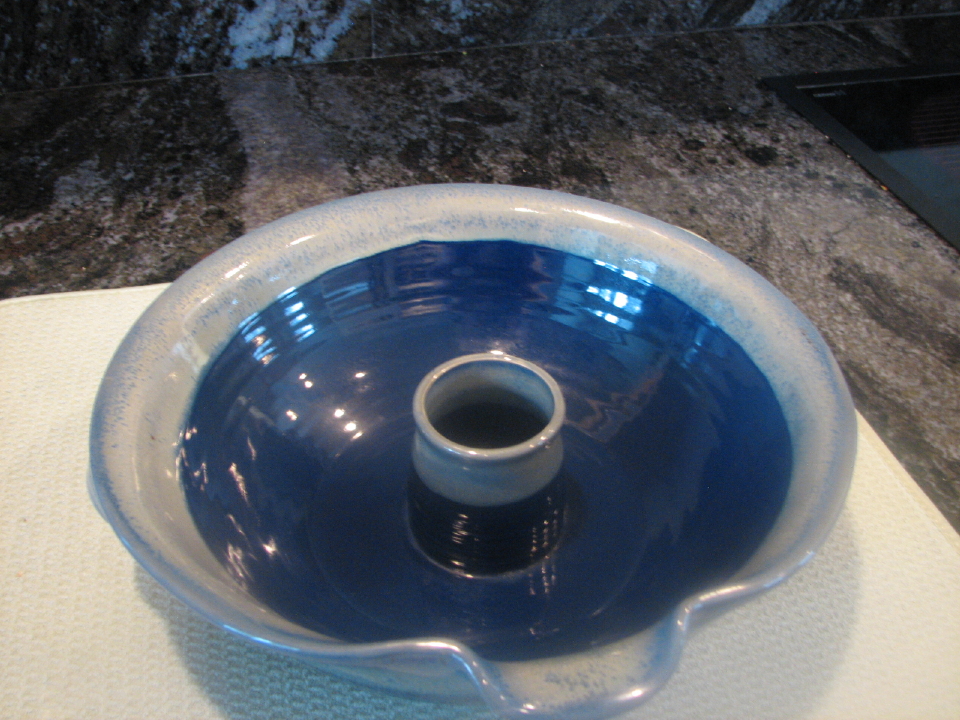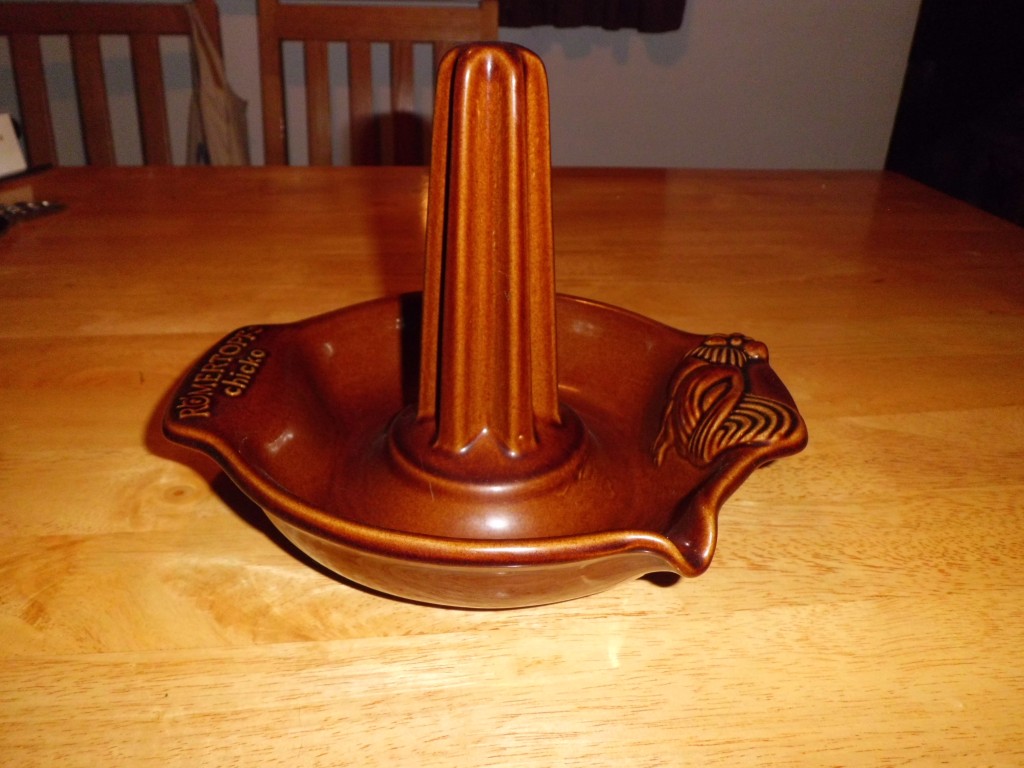 Ingredients
Special equipment: upright ceramic chicken roaster with an open tower or a closed pedestal.
¼ cup olive, peanut, or sesame oil
1 teaspoon each thyme, sage, rosemary, paprika, and black pepper (or use your favorite herbs  and spices instead—for a Greek flavoring, try oregano, lemon, and mint; for an Asian-inspired dish, try cumin, coriander, and ginger)
1 whole chicken, about 4½ to 5 pounds, cleaned and washed
1 cup wine or beer
4 cloves whole garlic, peeled
Instructions
If your chicken contains giblets (liver, gizzard, neck, and heart), wash them under running water and store in the freezer until you have enough to make stock or giblet gravy. You can also sauté them in butter with a little onion, salt, and pepper, or serve them with eggs for breakfast. (Find more good recipes for odd bits such as the giblets in Jennifer McLagan's one-of-a-kind cookbook, Odd Bits.)
Prepare the rub: In a small bowl, combine the oil with your spices and herbs. Rub this mixture all over the chicken, inside and out, and under the breast skin as well.
Pour the wine or beer into the tower of the chicken roaster and then add the whole garlic cloves. Place the chicken on the tower.
Bake at 375°F for 2 to 2½ hours (about 25 minutes per pound). During the first hour of cooking, don't open the oven. After 2 hours, check the temperature on the inside of the thigh. If the temp hasn't reached 165°F, roast for an additional half hour.
Rest the beer can chicken on its holder for 15 minutes (reserve 2 tablespoons of the drippings). Serve with Roasted Tomatoes and Potatoes with Rosemary (recipe follows).
Roasted Tomatoes and Potatoes with Rosemary
This makes a great side dish for beer can chicken. Prepare the ingredients and place them in the oven with the chicken during the last hour of cooking.
Ingredients
8 ripe Roma or plum tomatoes, cored and halved
8 baby red or Yukon Gold potatoes, scrubbed and halved, but not peeled (should be about the same size as the halved tomatoes)
1 tablespoon garlic, minced
4 tablespoons olive oil
2 tablespoons drippings from your beer can chicken
3 tablespoons fresh rosemary, chopped, or 2 tablespoons dried rosemary
1 tablespoon each sea salt and black pepper (or to taste)
Instructions
Place tomatoes and potatoes cut side up in a baking pan.
In a small bowl, mix the garlic, olive oil, and reserved chicken drippings, and then add the rosemary. Pour the mixture evenly over the tomatoes and potatoes.
Sprinkle the entire dish with sea salt and black pepper to taste.
Add to the same oven as the chicken and continue to cook both dishes at 375°F for the last hour. When ready to serve, garnish the potatoes and tomatoes with the wine-soaked whole garlic cloves from the chicken roaster.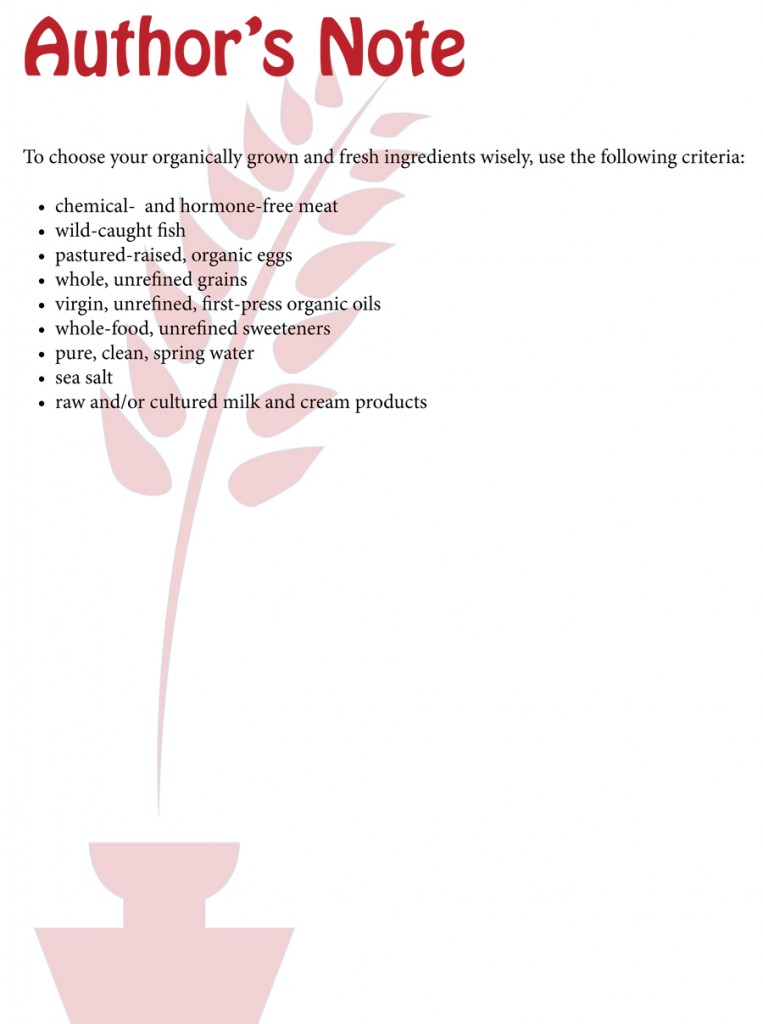 Related Topics
whole food nutrition | whole food recipes