Ask Chef Phyllis:
My Sundays are just as busy as the other days of the week. Is there something festive and a little bit special for the slow cooker? My family loves pork.
—Charlotte Miller, Moncks Corner, SC
Back in the day, a chef would be delighted to share his recipe with customers, especially if they raved about the dish. Here's my story about how Cuban pork came to be in my recipe collection.
In the gray days of winter, New York City is damp and dreary. One February, my husband and I flew to warm, sunny, exotic Puerto Rico. We basked on the white sands of Contado beach every day. And every evening, we dined at a different restaurant.
Trader Vic's was on the beach, with a balcony overlooking the water's edge. The specialty of the house was paella, the classic national dish of Spain, and it served enough for two or three people. The paella was magnificent but really too much food for us. So we asked if the chef would prepare his favorite dish, and that's how Trader Vic's Cuban Pork came to be in my recipes. This is also one of those dishes where you'll want to be sure to save some leftovers—after the feast has been enjoyed, the pork can be transformed the next day into Cuban Roast Pork Sandwiches (both recipes follow). Oh, my! Thank you, Trader Vic's in Old San Juan, Puerto Rico, 1962.
Trader Vic's Cuban Pork
Ingredients for Cuban Pork
1 pork loin (5–6 lbs.), bone-in (if you have the butcher trim the fat, ask him to leave some on top), or 5 pork tenderloins, about 1 lb. each
2 cloves of fresh garlic, slivered
1 recipe of Cumin Pork Rub (ingredients follow)
¼ cup olive oil
4 tablespoons butter (reserve 2 tablespoons)
2 (14-oz.) cans of petite diced fire-roasted tomatoes with jalapeños
Juice of 2 limes
Zest of 2 limes
1 tablespoon sea salt
1 tablespoon freshly ground black peppercorns
4 cups steamed rice (we prefer brown rice)
½ pound of fresh peas, lightly steamed, or 1 bag of frozen peas
Additional limes, for garnish
Ingredients for Cumin Pork Rub
6 tablespoons ground cumin
4 tablespoons chili powder
2 tablespoons ground coriander
2 tablespoons smoky ground paprika
2 tablespoons hot chili flakes
1½ teaspoons ground allspice (optional)
2 tablespoons sea salt
1½ teaspoons coarsely ground black peppercorns
Combine all of the ingredients for the rub. This may be prepared in advance and stored in a jar.
Instructions 
1. About an hour in advance, cut several slits into the fat on the top side of the pork loin. If using tenderloins, do the same. Insert the garlic slivers. Using your hands, rub the meat all over with the Cumin Pork Rub. Place the meat on a plate, cover with plastic wrap, and refrigerate for an hour
2. Heat the olive oil and 2 tablespoons of the butter in the slow cooker for 20 minutes. Add the pork and roll the meat around until it's well coated. Turn the pork back side up so you can use the bones as a rack.
3. Add the tomatoes, lime juice, lime zest, salt, pepper, and remaining 2 tablespoons butter.
4. Cook on high for 4 hours, and then on low for an additional 2 hours. Alternatively, cook for 8 hours on low.
5. Turn the heat off and keep warm while you prepare the rice and peas. Place them into a casserole and keep warm.
6. Remove the pork from the slow cooker and let rest. Cut the loin into half-inch slices and arrange them over the rice and peas. Slice a half lime for each person, and place them around the platter.
7. Pour the liquid from the slow cooker in a gravy boat. Everyone can add as much or as little sauce as they like. Serve with crusty, rustic bread.
Viva la Trader Vic's Cuban Pork!
Cuban Roast Pork Sandwiches
Ingredients for each sandwich
5 slices of Cuban pork
3 to 4 slices baby Swiss cheese
3 to 4 slices ham, boiled or smoked
2 tablespoons caramelized grilled onions
Dill pickles, sliced
3 teaspoons yellow mustard
3 teaspoons mayonnaise
½ teaspoon hot sauce (optional)
Challah roll, one third of a French baguette, or Italian bread
Instructions
1. Split the roll or baguette. Layer the pork, cheese, and ham on the bottom half. Top with grilled onions and dill pickles.
2. Combine the yellow mustard, mayonnaise, and hot sauce (if desired). Spread on the top half of the roll or baguette. Assemble the sandwich and serve.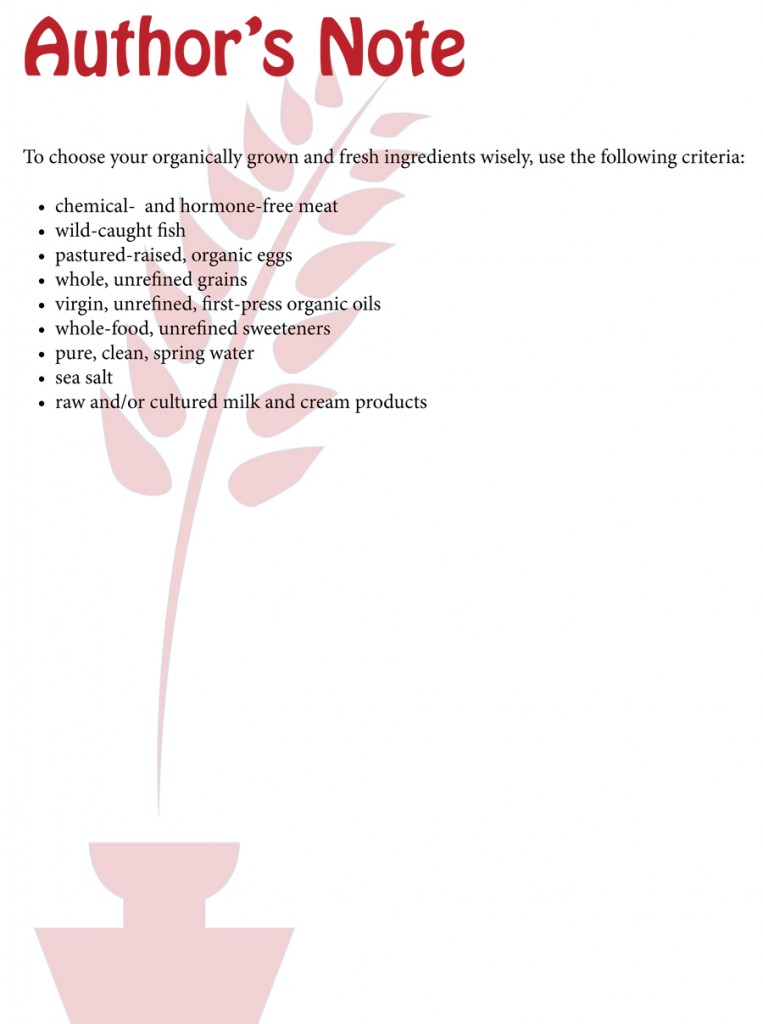 Photo by Phyllis Quinn
Related Topics
healthy recipes | whole food nutrition | whole food recipes